How Does Motorcycle Insurance in Georgia Handle a Destroyed Bike?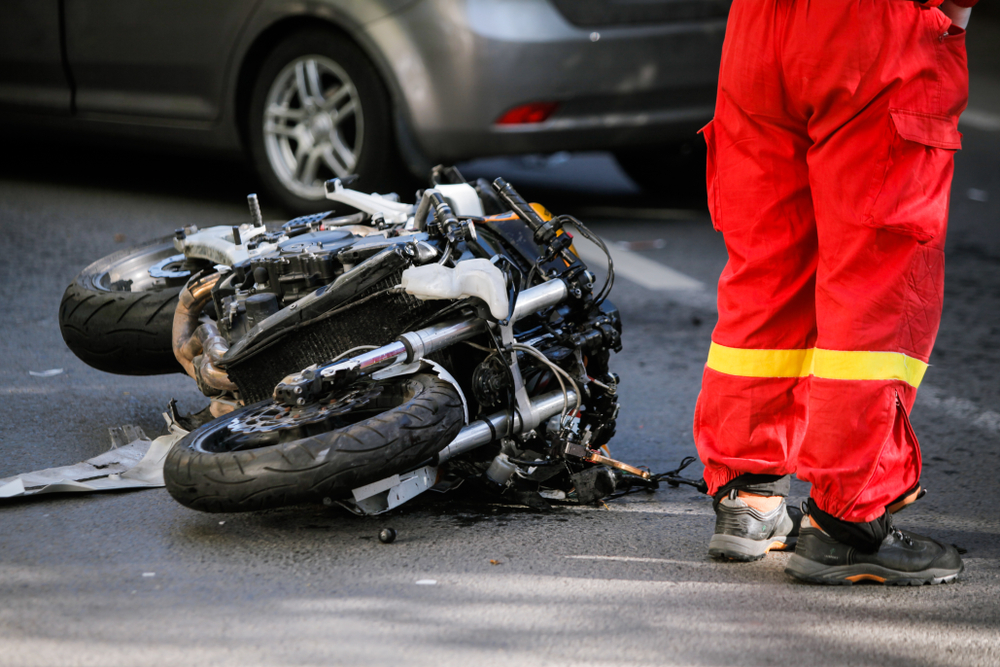 When you buy a motorcycle, the thought that you might get in an accident is probably the farthest thing from your mind. Instead, you're thinking of hitting the open road to travel to destinations known and unknown. However, getting in an accident with a motorcycle can be far more dangerous than if you were in a car. There is a better chance that your bike will get damaged or destroyed in an accident. This is one reason why you purchased affordable motorcycle insurance. 
Although there are many similarities in how insurance companies handle damage to vehicles and motorcycles in an accident, there is a higher chance of injuries or damage with a motorcycle than with a standard car and that is taken into account. 
How Do You Protect Your Motorcycle Investment in Georgia?
First and foremost, you must carry adequate motorcycle insurance before taking your bike out for a spin. All drivers on the road, whether behind the wheel of a car or at the helm of a motorcycle, are required by Georgia law to carry at least the minimum liability insurance coverage, plus other requirements. The minimum liability insurance required is: 
$25,000 bodily injury per person per accident

 

$50,000 bodily injury for all people per accident

 

$25,000 property damage coverage

 
However, liability insurance only covers injuries and damage to the other driver in an accident. If your motorcycle gets into an accident with an SUV or truck, chances are your bike will sustain more damage than the other vehicle involved. To ensure you can cover your bike's damages, you should also carry collision and comprehensive insurance coverage. 
Collision insurance helps pay for any damage to your motorcycle in an accident that was your fault. If the accident was the fault of another driver, then that person's insurance should pay for the damages to your bike. With collision insurance coverage, you can file claims with both your insurance company and the at-fault driver's insurance company. 
Comprehensive insurance will cover damage to your motorcycle caused by other incidents that aren't traffic accidents. For example, if you were to hit a deer while on your bike, you would be covered under your comprehensive insurance. 
What Should You Do If You Get in an Accident in Georgia with Your Motorcycle?
If you get into an accident while riding your motorcycle, hopefully, you are lucky enough to walk away unscathed. However, your bike might not be so fortunate. After an accident, your insurance company will determine if your damaged motorcycle can be repaired or if it is "totaled." 
You should contact your insurance company as soon as you can after an accident. If possible, take pictures of the damage down to every little scratch, paint mark, and dent. Your motorcycle is now a key piece of evidence you'll need for an accident claim with your insurance company and the at-fault driver's insurance company. You may want to go one step further and have the damaged bike inspected by a mechanic. 
You must contact your insurance company as soon as possible because there is usually a 30-day window of time to file a claim. 
Georgia state law also requires that any traffic accident that results in more than $500 in property damage be reported to law enforcement. At the scene, police officers will assess the damage and talk to those involved in the accident and witnesses to determine who is at fault. Copies of the police accident reports are available through the Georgia Department of Public Safety. 
Will Insurance Cover The Cost of Your Motorcycle If It Is Destroyed?
If your motorcycle is destroyed in an accident, the insurance company will only cover the actual cash value of the bike. For example, if you paid $5,000 for your bike, but its value is now $2,000, the insurance company will pay you $2,000. 
That's why Guaranteed Asset Protection, or GAP, insurance is another coverage you'll want to have if you are financing your ride and are still making payments. If your motorcycle is worth less than what you owe, your GAP insurance will help you pay the difference.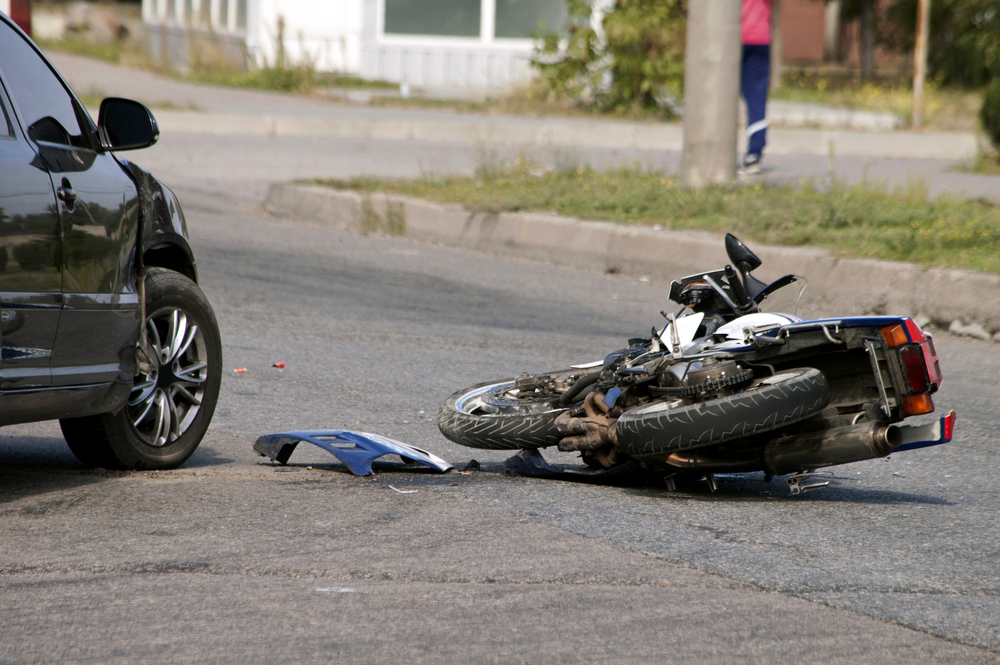 What If Your Motorcycle is Totaled in Georgia?
In Georgia, there is no legal definition for a totaled vehicle, so it falls on your insurance company to decide whether or not your bike is a total loss. Most insurance companies consider a motorcycle is totaled if: 
There is structural damage that can't be repaired

 

The frame of the bike is damaged in any way

 

The repairs will cost more than 50 to 75 percent of the bike's actual cash value

 
If your motorcycle is an older model, it might not take a lot of damage for the insurance company to deem it a total loss. 
Additional Insurance Coverage Options for Your Motorcycle.
Accessories coverage
Motorcycle enthusiasts often spend a lot on accessories and custom bike parts like leather motorcycle jackets and chaps, saddlebags, and chrome parts. If that sounds like you, you may consider getting your additional accessories coverage on your motorcycle insurance policy. This add-on protection can cover up to $30,000 of your bike's accessories, 
Trip interruption coverage
Getting in an accident on your motorcycle is bad enough, but if you are on a road trip far from home, you can end up stranded. This is where trip interruption coverage comes in handy. It helps pay for your hotel, food, and transportation if the accident happens more than 100 miles from your home. 
Roadside assistance
Roadside assistance is another insurance coverage that's handy to have if you are on a road trip and your motorcycle breaks down. It covers the cost of towing your bike to a place where it can be repaired. 
Transportation trailer coverage
If you're hauling your motorcycle, you may also want to ensure you have insurance coverage on the trailer. Some insurance companies offer separate travel trailer insurance policies.