Get Life Insurance Online
Compare Multiple Carriers for the Best Rates
Get Affordable Life Insurance Coverage in Minutes and enjoy Peace of Mind for Life
Southern Harvest Insurance offers a simple and affordable life insurance solution. We get rid of the complicated enrollment process to give you the freedom to choose from multiple life insurance companies. You can apply in minutes online and completely free. We've set up an online one-stop-shop for your life insurance needs and are happy to help you find the perfect policy for your needs and budget. Peace of mind is just minutes away.
How Much Is Life Insurance in Georgia?
In Georgia, the average cost of a life insurance policy is about $630 per year or $53 per month. This is very close to the national average of $631 per year. One way to save money on life insurance is to bundle it with your auto insurance and other policies with the same insurance company.
How Much Life Insurance Should You Get?
When it comes to deciding how much life insurance you should get, think about your current situation. How much debt do you have? How old are your children, and how much would it cost to support them until they can support themselves financially? How much does your spouse or domestic partner depend on your income right now?
Most life insurance experts suggest purchasing a policy for at least 10-15 times your current income as a minimum. But the ideal amount will depend on your specific circumstances. Keep in mind that the main functions of life insurance are to pay your funeral expenses, pay off your debts, and ensure your loved ones can maintain their lifestyle after you pass away.
Types of Life Insurance in Georgia
There are two main kinds of life insurance: term life insurance and permanent life insurance.
Term Life Insurance

Term life insurance lasts for a predetermined amount of time, or term — typically, 10 to 30 years. If the insured person passes away within the policy term, then the beneficiaries receive the death benefit. If the term passes and the insured person is still alive, no one further benefits from the policy.

After the term is up, then the policyholder might choose to renew the policy, though this usually involves a new application, review period, and premium.
Permanent Life Insurance

Unlike term life insurance, permanent life insurance is valid for the rest of the insured person's life, as long as the policyholder pays the insurance premiums on time.

One big difference between permanent life insurance and term life insurance is that a portion of a permanent life insurance policy premium is invested. Thus, a permanent life insurance policy has a cash value that grows tax-free over time. Even while the insured person is alive, the policyholder can withdraw or borrow against this cash value, though this would decrease the overall death benefit of the policy.

Compared to term life insurance, permanent life insurance premiums are more expensive because they cover the insured for the rest of their lives.
Should You Get Life Insurance?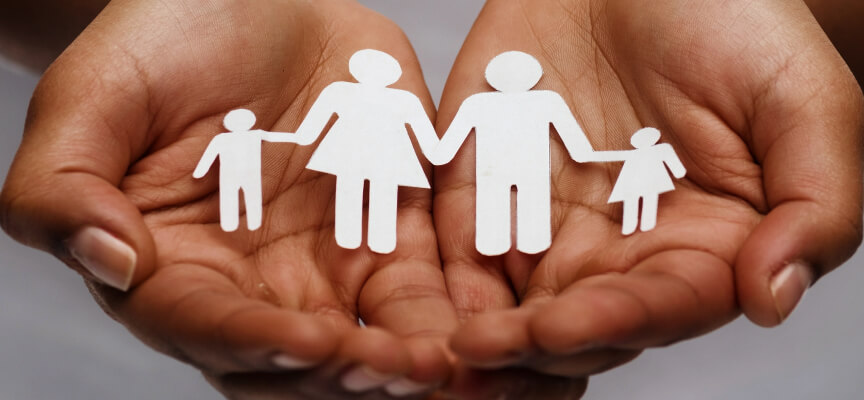 A common question is whether it makes sense to get a life insurance policy, especially if you're young and healthy. The truth is that no one knows how long they could live. And just like with homeowner's insurance, the goal is to help support your family during what will be a stressful and traumatic time. You should seriously consider purchasing a life insurance policy if the following situations apply to you:
Having a Spouse or Domestic Partner

If you have any joint debts with a spouse or partner — for example, a mortgage or loan — then the other person is still responsible for paying off the entire balance even if you pass away. If your spouse or partner suddenly cannot afford to pay the mortgage with you gone, then they can lose their home or have their assets seized. Having a life insurance policy financially protects your surviving loved ones when they can no longer depend on your income after you pass away.
Having a Business or Student Loan

Even if you don't have joint debt, certain types of debt don't go away when you die. If you own a business with debts or have outstanding student loans, then your next of kin could be on the hook to pay these off when you pass away. A life insurance policy will contribute toward settling your outstanding debts so that your loved ones don't have to.
Having Children or Dependents

The cost of raising a child through age 18 in Georgia can cost hundreds of thousands of dollars, and that's not including college costs. If you pass away while your children are young, a life insurance policy can help support them until they're able to become financially independent.

If your children or dependents are minors, then your life insurance beneficiary can be the surviving parent or other trusted guardian who can financially support your children.
Paying for Funeral Costs

Even if you're young and debt-free, the average cost of a funeral today can be as high as $10,000. Without a life insurance policy, your surviving loved ones would need to find a way to pay for these costs on short notice. A life insurance policy can help cover the costs of your funeral, giving your loved ones peace of mind during what will already be a tough time for them.
Get Expert Advice on Georgia Life Insurance
Life insurance can be very complicated, which is why it's recommended that you consult with an expert before purchasing a life insurance policy. That way, you know your loved ones are financially protected should you pass away unexpectedly. Talk to one of our life insurance experts at Southern Harvest by phone at 877-831-4677 or in person at one of our 23 offices in Georgia. You can also start your free life insurance quote online.