Low Cost Renters Insurance
Get affordable coverage in minutes
Getting Renters Insurance Quotes in Georgia
More and more landlords and leasing companies in Georgia are requiring renters insurance. Even if your lease doesn't need renters insurance, a cheap renters insurance policy can protect you against tens of thousands of dollars in damages should the unexpected happen.
Protecting your belongings has never been easier with Southern Harvest. We compare renters insurance in Georgia from top companies, so you just sit back and enjoy the savings.
How Much is Renters Insurance in Georgia?
The state average for renters insurance in Georgia is about $25 per month or $300 per year. This assumes a deductible of $500, personal property coverage of $30,000, and liability coverage of $100,000. One way you could save on coverage is to bundle your renters insurance with auto coverage.
What Does Renters Insurance Cover?
Having renters insurance coverage is important to have in case of unforseen events. Renters includes covered risks, personal property, and personal liability.
Covered Risks
Covered risks are events that are eligible for a claim if they cause damage. They might include:
Accidents
Covered accidents for renters insurance can include falling objects, fire and smoke damage, water damage from plumbing, or vehicle impacts.
Weather
Weather impacts can include ice and snow, windstorms, hailstorms, or freezing rain. Damage from freezing plumping systems would also qualify as a weather impact.
Malicious Acts
Malicious acts include vandalism, theft, intentional vehicle damage, and rioting. If you are also looking to protect your
Personal Property
Depending on the specifics of your coverage, your renters will cover these belongings:
Clothing
Electronics (TVs, DVD players, etc.)
Furniture
Toys/other games
Tools/power equipment
Appliances you brought into your place (refrigerator, washer/dryer, etc.)
Personal Liability
If someone is injured while in your rental home, liability coverage helps pay for the injured person's medical bills as well as any legal costs if you're sued in court.
In addition, liability coverage for renters insurance pays for damages to the landlord's property.
Here are some examples of when liability insurance would help protect you:
A visitor slips on a wet floor in your home and is injured.
Your child accidentally throws a ball through a neighbor's window.
You cause a small kitchen fire that damages the walls of the rental home.
Learn More about Renters Insurance in Georgia
What If You Don't Have Renters Insurance in Georgia?
Forgoing a renters insurance policy in Georgia will end up costing you more money in the long run. Several circumstances in life that are out of your control—like extreme weather or theft—can cause damage to your property or even loss.
Renters insurance gives you the opportunity to replace your stuff without breaking the bank. This is especially important if you have expensive electronics, designer clothing, or other high-end items in your home.
How Do Renters Insurance Limits Work?
The limit is the maximum amount that the insurance company will pay for a single claim, minus the deductible. Policy limits are especially important when considering what would happen if your entire home were destroyed in a fire or other catastrophic event. That is why you should think carefully about the value of all of your belongings.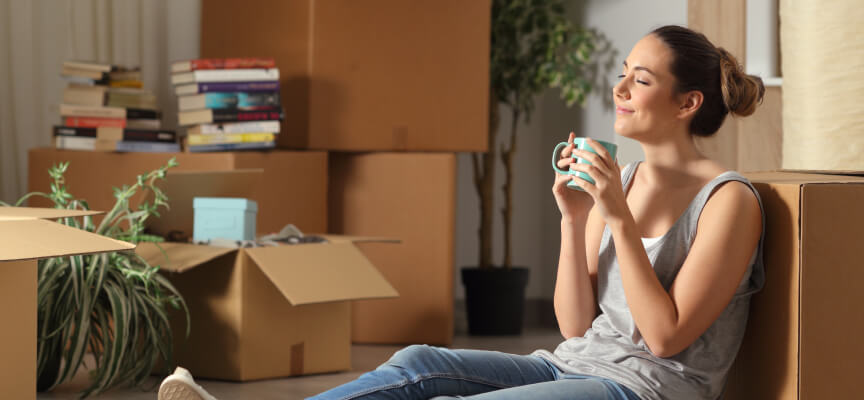 While it's true that the lower your policy limit, the lower your insurance premium, it also means that you will get less money from the insurance company if you lose everything in a fire.
A renters insurance policy will have separate policy limits for personal property, liability, and loss of use coverage.
How Much Renters Insurance Do I Need in Georgia?
To get a good idea of how much renters insurance you need, the best thing you can do I a home inventory and compile a list of the items that would cost a lot of money to replace. Do a bit of research to get an accurate idea of their replacement cost.
Armed with this information, you can now shop around and compare renters insurance rates with more confidence. You should find a policy with a limit higher than the total value of your things. Look at the amount of coverage very closely to make sure you get enough to cover all possible replacement costs.
After you find the right coverage, check if you need any extra. Additional liability coverage can be beneficial if someone injures themselves inside your rental and decides to sue you. Keep in mind that your landlord's insurance won't cover these kinds of events, so you need your own protection.
Who is Covered on Your Renters Insurance Policy?
Your renters insurance policy will always list you, the policyholder, as covered. However, you may not be living alone, and sometimes your landlord or leasing company wants to make sure that you have the right renters insurance coverage.
Get a Custom Renters Insurance Quote Today!
Even if you're not required to have renters insurance, there's no reason not to have coverage if you live in a rental home! Paying less than a dollar a day can save you tens of thousands of dollars should the unthinkable happen. Don't leave yourself and your family unprotected without renters insurance. Get started with a quote online. You can also visit one of our 23 offices across Georgia or give us a call at 877-831-4677.