Corporate Social Responsibility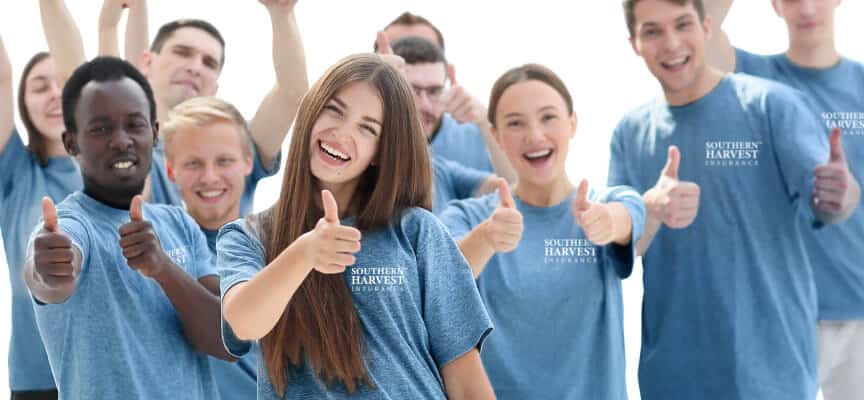 When we think about Southern Harvest Insurance, we see more than just a company. Instead, we see all of our dedicated employees and loyal customers, people who are all part of the communities we serve. When our employees do well, then we do well. That's why Southern Harvest focuses on treating its employees fairly and creating a work environment that keeps people engaged and thriving. We also expect the same from our business partners.
Our mission at Southern Harvest is to support initiatives in Georgia that improve lives and give back to our local community. That's why we're committed to partnering with local charitable organizations in Georgia, investing in our youth, and participating in crisis relief for the most vulnerable members of our community.
Without the trust and respect of you and your community, there is no Southern Harvest.
Social Impact Programs and Initiatives
Getting a Quote is Easy!
Choose your type of insurance, enter your zip code and get started.