Why Comprehensive Car Insurance in Georgia Is a Great Choice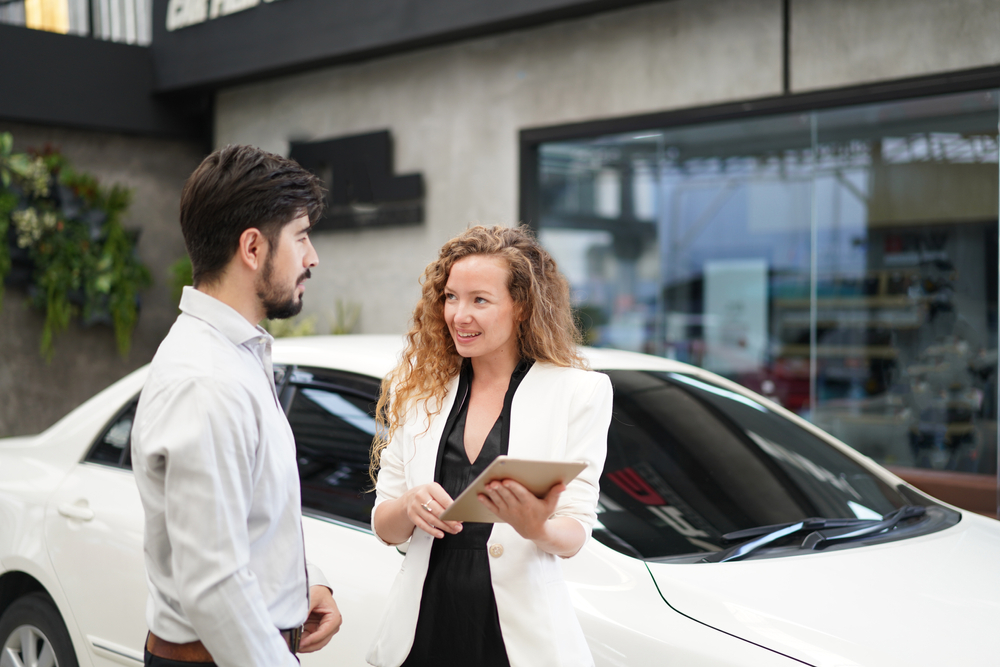 If a tree branch falls on your car in a windstorm or you hit a deer on your way home from work, standard liability car insurance won't cover any damages to your vehicle. However, comprehensive insurance will. Comprehensive car insurance in Georgia covers damage caused by such unforeseen and unfortunate incidents. 
Although comprehensive car insurance isn't required by Georgia state law, it is a great choice to have for those unpredictable mishaps that may damage your car. 
What Does

Comprehensive

Car Insurance Cover in Georgia?

 

Comprehensive car insurance covers most damage to your car from incidents outside of a traffic collision. The covered damage can be caused by: 
Weather, such as hail, wind, floods, and lightning

 

Earthquakes, tornados, and hurricanes

 

Fire

 

Vandalism

 

Theft

 

Accidents with animals

 
Not only does comprehensive insurance cover damage to your car if someone breaks into it, but it also protects you if the car itself is stolen or the thieves steal parts off the vehicle, like the catalytic converter. Catalytic converter thefts have become such a problem in Georgia that the House of Representatives passed a bill in May to make it illegal for anyone other than a registered metal recycler to buy, sell, possess or transport a detached catalytic converter. The cost to replace a catalytic converter ranges from $945 to more than $2,000. 
What

Doesn't

Comprehensive Insurance Cover in Georgia?

 

Not all occasions where your car is damaged are covered under comprehensive car insurance. Some may instead fall under your collision or liability insurance coverage. Below are some things that comprehensive insurance doesn't cover. 
Most collisions

– If you swerve to miss that deer on the road and hit a tree instead, then that accident is not covered by your comprehensive insurance. Any traffic collision, whether it is with a fixed object like a tree or with another vehicle, isn't covered under comprehensive car insurance in Georgia. You would need to carry collision insurance to cover damages to your car from those types of accidents.

 

Personal property

– You'll be covered under your comprehensive car insurance for damage to your car during a theft, but it won't cover any personal items that are stolen from the vehicle. Coverage for personal property stolen from your car is usually provided in your

renter's insurance

or

homeowner's insurance

policy.

 

Injuries

– Comprehensive insurance doesn't cover any injuries or medical bills that result from an accident. Your standard liability car insurance provides that coverage.

 

Legal expenses

– If someone sues you after you get in an accident with them, you'll also be protected by your liability insurance, not your comprehensive insurance coverage.

 
Do You Need to Carry Comprehensive Car Insurance in Georgia?
In Georgia, all drivers are required to carry at least liability insurance coverage. The minimum liability insurance required in the state is $25,000 for bodily injury per person, $50,000 for bodily injury per accident, and $25,000 for property damage. 
Drivers aren't required by state law to carry comprehensive insurance. However, if you lease your vehicle or are still making payments on it, the lessor or lender may require you to have the extra insurance coverage. 
How Much

Comprehensive

Insurance Should You Carry in Georgia?

 

Comprehensive car insurance coverage works differently than liability car insurance coverage in that you don't specify how much coverage you want to carry. Instead, you select the policy's deductible, which is the amount you will pay out of pocket before the insurance kicks in. Deductibles range anywhere from $100 to $2,500. The lower your deductible, the higher your rates will be for comprehensive insurance. 

For example, if the deductible on your comprehensive policy is $500 and the damage to your vehicle will cost $2,000 to repair, your insurance company would pay $1,500 after you pay the $500 deductible. According to the Insurance Information Institute, the average comprehensive car insurance claim in 2020 was $1,995. 

Where comprehensive car insurance comes in handy is if your car is totaled from the damage. An insurance company typically declares a vehicle totaled when the cost to repair it exceeds its value. If you have a $500 deductible on a car valued at $10,000 and it gets totaled, the insurance company will send you a check for $9,500, which equates to your car's value minus your $500 deductible. 
How Much Does

Comprehensive

Car Insurance Cost?

 

The average annual cost of comprehensive car insurance in Georgia was about $180 in 2019. The cost of comprehensive car insurance in Georgia depends on your deductible and other factors, such as your age and driving record. The higher your deductible, the less your comprehensive insurance will cost. 

However, you should remember that you can't buy comprehensive insurance on its own. You will still need to have the minimum liability coverage required in Georgia. Also, many insurance companies won't sell you comprehensive insurance without collision insurance. The two coverages usually come as a package deal.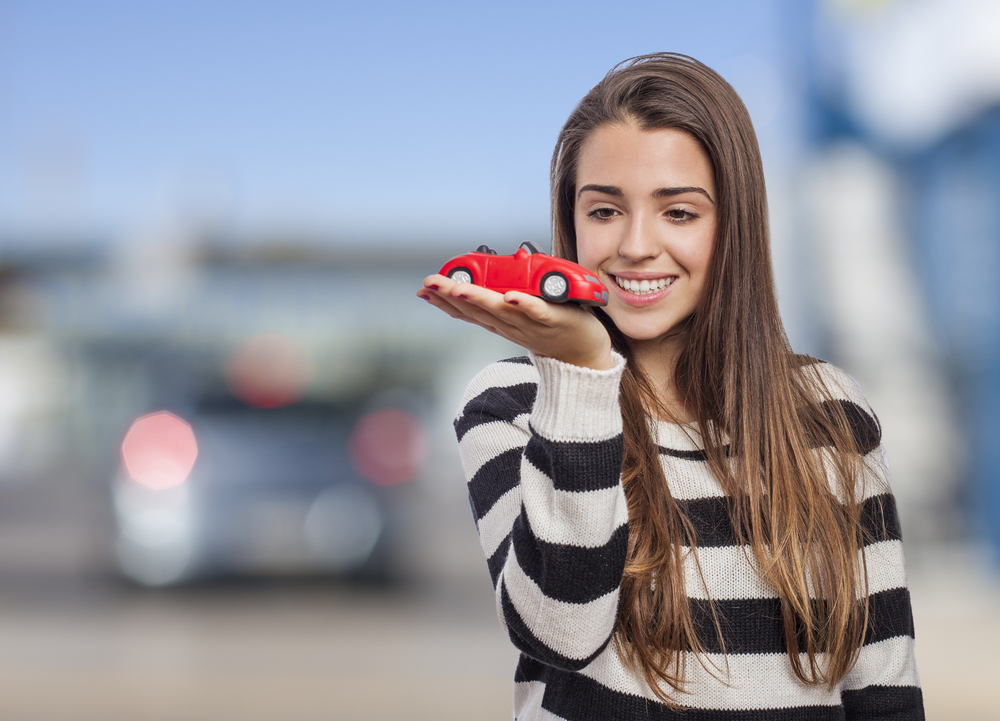 What is the

Difference

Between Comprehensive and Collision Insurance?

 

Although both comprehensive and collision are additional insurance coverages that are usually bundled together, they differ in what each policy covers. While comprehensive insurance covers those "bad luck" incidents like weather or vandalism that damages your car, collision insurance covers damage to your vehicle from a traffic collision with another car or fixed structure. 

It's important to know that neither comprehensive nor collision insurance covers injuries that occur in an accident. That is covered under your liability coverage and additional medical coverage such as MedPay or Personal Injury Protection. 
Examples of a

Comprehensive

Insurance Claim

 
Your car hits a turkey and damages your front end.

 

Hail dents the roof of your car.

A thief steals the catalytic converter from your car.

 
Examples of a Collision Insurance Claim 
Your car is damaged in a hit-and-run.

 

You hit a pole after swerving to avoid a raccoon.

 

Your car slips on an icy road and hits a tree.

 
Who Should Get Comprehensive Car

Insurance

in Georgia?

 

The Insurance Information Institute estimates that about 79 percent of drivers added comprehensive coverage to their car insurance policy in 2019. The extra coverage is a good thing to have, but it isn't mandated by law. 

If you are still making payments on your car or if you lease your ride, then your lender or the leasing company will most likely require you to carry comprehensive insurance, as well as collision coverage. The additional coverage is optional once your car is paid off in full. 

Other drivers who should strongly consider comprehensive coverage are those who: 
Live in an area of high crime with vandalism and car thefts.

 

Live in a location prone to extreme weather conditions or earthquakes.

 

Live in a rural area where there is a higher chance of hitting deer or other animals.

 

Can't afford to repair or replace their car if it is damaged.

 
As your car gets older, it loses its value and eventually gets to the point where comprehensive insurance may not be necessary. Insurance professionals typically advise drivers to hold comprehensive coverage if the cost of the premium is less than 10% of the car's market value minus the deductible. So if your car is worth $5,000 and you're paying a $180 insurance premium on a $500 deductible plan, then you may not need comprehensive insurance coverage. 
Can You Just Carry

Comprehensive

Insurance?

 

No. You can't legally drive in Georgia with only comprehensive insurance. State law requires all drivers to carry at least the minimum liability car insurance coverage. Comprehensive and collision insurance are extra coverages that are a wise choice to protect your vehicle.