What to Expect If Caught Riding Without Motorcycle Insurance in Georgia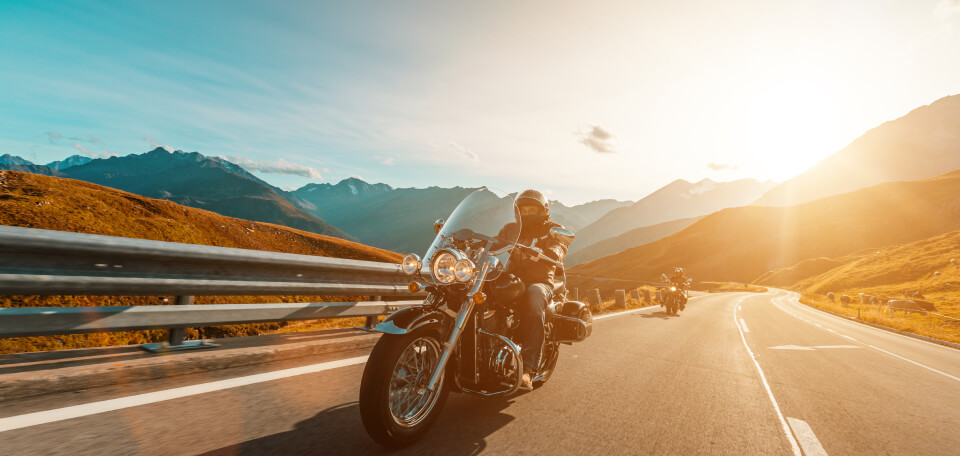 If you don't have the right motorcycle insurance in Georgia, you can face significant consequences. So, what happens if you're caught without motorcycle insurance in Georgia? Here's what you can expect.
What Are the Motorcycle Insurance Requirements in Georgia?
Georgia, like most states, has minimum required liability coverage for all vehicles, including motorcycles. Liability insurance pays for other people's injuries and property damage if you cause an accident.
There are two types of liability coverage: Bodily injury liability pays for other people's injuries if you are at fault (or partly at fault) for an accident. The limits are listed per person and accident. The minimum in Georgia is $25,000 per person and $50,000 per accident.
The second type of liability coverage is property damage liability. This pays to repair other people's vehicles and property if you're at fault. Keep in mind this isn't just other cars; it can include mailboxes, gas pumps, road signs, or anything else you damage. The minimum in Georgia is $25,000 per accident.
Georgia does not require other types of coverage, such as comprehensive and collision, which pay to repair your vehicle. However, those are often a good idea. Also, keep in mind that your bank may require them if you have a loan.
Riding Without Insurance
Many motorcycle riders consider themselves safe drivers and feel they don't need to pay for motorcycle insurance, especially if it's expensive. If you don't get pulled over, you won't get a ticket, right?
Wrong. In Georgia, the state maintains an electronic database where insurance carriers send notifications if anyone's coverage lapses. If your insurance is canceled, you have 30 days to provide a new proof of insurance — if there has been any period without coverage in that 30 days, you'll be fined.
If you don't provide proof of a new insurance policy, you'll have your license and registration suspended, which means you can't drive any vehicle, not just your motorcycle. You'll also be penalized based on whether it's the first, second, or third or subsequent offense.
Getting Caught Without Insurance During an Accident
If you're in an accident, the first thing you want to do is exchange your name, contact information, and insurance details with the other driver. You also need a police officer to come to the scene to document the crash. Otherwise, the other driver can claim that anything — or nothing at all — happened, and you won't have any proof with which to counter.
However, if you don't have Georgia motorcycle insurance, you're going to get in trouble. If you're even partially at fault for the accident, you're legally and financially responsible for paying to repair the damage. Without insurance, this can be very costly — you can have wages garnished, lose assets, and more.
Even if you're not responsible for the accident, the police officer will cite you for driving without insurance. The fine will be over and above your reinstatement fees, and you'll have to provide proof of insurance as soon as possible.
Penalties for Not Having Motorcycle Insurance in Georgia
What exactly are the penalties for no motorcycle insurance in Georgia? They vary depending on whether this is the first time or if you've done it before.
If you have a lapse in coverage that's less than 30 days and provide proof of new insurance, you'll pay a fine between $85 – $135. If you've gone longer than 30 days without new coverage, you'll get a Notice of Pending Suspension. After another 30 days, harsher penalties will be imposed.
If it's your first offense, you'll have your license and registration suspended for 60 days and then cannot be reinstated until you have insurance. You'll have to pay a $25 lapse fee and a $60 reinstatement fee.
For your second offense within five years of a violation, the suspension is 90 days, and the same lapse and reinstatement fees will apply. For a third offense, your driver's license and registration will be suspended for six months, and there's a $25 lapse fee and $160 reinstatement fee.
In all cases, you could also face up to a year in jail, with jail time becoming more likely for second and subsequent offenses.
Regaining Motorcycle Insurance After a Lapse
If you do have a lapse in coverage and your license is suspended, it could be harder to get motorcycle insurance. You might be considered higher risk than you were before, and your coverage could be more expensive.
Ensure you get quotes from an insurance company that's familiar with high-risk riders and can help you find cheap motorcycle insurance in Georgia. Also, make sure you ask about any discounts to lower your insurance rates.
Over time as you maintain your insurance and a good driving record, your insurance rates will go down. You may also save money if you don't need comprehensive and collision coverage and can have only liability.
Regardless, it's essential that you have insurance so you can get back to enjoying the open road!