Car Insurance Quotes in Georgia
Compare auto insurance quotes and save
Affordable Auto Insurance Quotes in Georgia
The key to saving on car insurance in Georgia is comparing rates from different providers. That may sound like a lot of work, but paying less for car insurance doesn't have to be a hassle. Southern Harvest is here to help you get affordable car insurance in Georgia.
Don't look any longer for cheap car insurance in Georgia. You've come to the right place, and Southern Harvest is ready to find the perfect policy for you while you save. All without the hassle of looking at several different websites or making more than one single call.
Why Do I Need Car Insurance in Georgia?
If you drive a car in Georgia, you are legally required to cover a minimum amount of car insurance and provide proof. Otherwise, you could be subject to fines, license suspension, vehicle impoundment, and even jail time.
Besides the legal aspect, you should also keep in mind that Georgia is an at-fault state, which means that the driver deemed guilty of the accident will have to cover the damages. Georgia's type of fault is a proportional comparative fault, meaning each driver involved in the crash has a percentage of the blame.
What Are the Types of Auto Insurance in Georgia?
It's possible to get three main types of auto insurance in Georgia: collision, comprehensive, and liability auto insurance. George requires liability insurance. Suppose you're leasing or financing a car. In that case, you may need additional collision or comprehensive insurance coverage until you pay off your vehicle.
Get Cheap Car Insurance Near Me in Georgia
You can start your car insurance quote anywhere online or by giving us a call . You can also visit us at your nearest Southern Harvest office, where one of our agents will gladly help you find the policy at the best price for your needs and budget.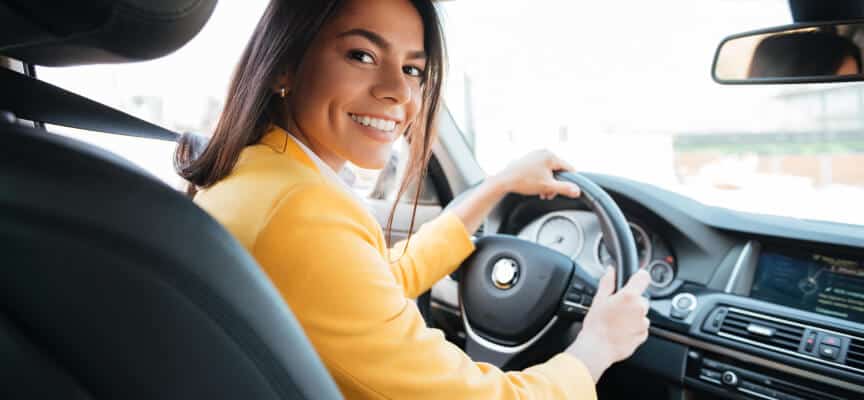 How Much Coverage Do You Need?
Figuring out how much coverage you need can get complicated fast because there are many factors to consider, like the type of car you drive, your driving history, age, etc. First of all, you should at least get covered for the state's minimum requirements (detailed below). However, the minimum insurance may not be enough for your needs, so consider complementing your policy with comprehensive and collision coverage.
Minimum Auto Insurance Requirements in Georgia
In Georgia, all drivers must carry liability auto insurance with at least:
$25,000 bodily injury liability (per person)
$50,000 bodily injury liability (total)
$25,000 property damage liability
Southern Harvest Insurance Liability Policy Options
Auto Insurance Minimum Liability Requirements in Georgia
| | |
| --- | --- |
| Bodily Injury/Death and Property Damage | 25/50/25 |
The state of Georgia requires its residents who drive to carry these minimum amounts of liability. At-fault drivers (those who cause an accident) will see their insurance company pay up to these amounts, minus their deductible, for injuries and damages suffered by others. At this minimum amount, the insurer will pay up to $25,000 for the injuries of one person and up to $50,000 for the injuries of two or more people. Also covered is property damage up to $25,000.
There is no coverage for the injuries and damage suffered by the at-fault driver with this type of coverage. Any amount owed to others over the insurance coverage, plus their own injuries and damages, will come out of the at-fault driver's pocket. For greater peace of mind on the road, many drivers increase these amounts and add first-party coverage, such as collision, to better protect themselves.
What is the Average Car Insurance Cost in Georgia?
The average cost of car insurance in Georgia is around $1,388 per year. So, in general, car insurance is less expensive in Georgia than in other states. However, remember that rates can vary a lot between cities and even zip codes. That's why it's essential to compare rates between providers.
Luckily, Southern Harvest is here to make things super easy for you. We help you compare, find and buy the right car insurance policy at the lowest possible price for you. Start your quote from anywhere online or over the phone.
What are the Best Car Insurance Discounts Available in Georgia?
Companies in the state offer several discounts to drivers that meet specific criteria or requirements. These are some of the ways you could save money on car insurance in Georgia:
Good Student discount
Multi-car discount
Anti-theft discount
Good driver discount
Multi-policy discount
Can I Save Money on Car Insurance Even With a Bad Record in Georgia?
If you have tickets, a DUI, or need an SR-22, you may think that saving on car insurance is impossible, but it doesn't have to be. Even though you may be considered a high-risk driver by companies,  It all depends on what types of traffic violations and accidents you've experienced (if it was your fault or not, for example) and if you shop around for coverage.
That is why comparing rates from different providers and getting several quotes is especially important when your record is less than perfect.
Get a Custom Auto Insurance Quote Today!
It can be daunting to figure out precisely what kind of car insurance you need. But that doesn't mean you can't get good advice and a good deal! Southern Harvest does all the hard work by putting together a custom quote with rates from Georgia's best auto insurance companies.
Get started with a quote online, visit us at one of our 23 offices across the state, or call us at 877-831-4677 for a quote.