Are You a Georgian Thinking About Getting a High-Performance Motorcycle This Spring? Here's What It'll Cost You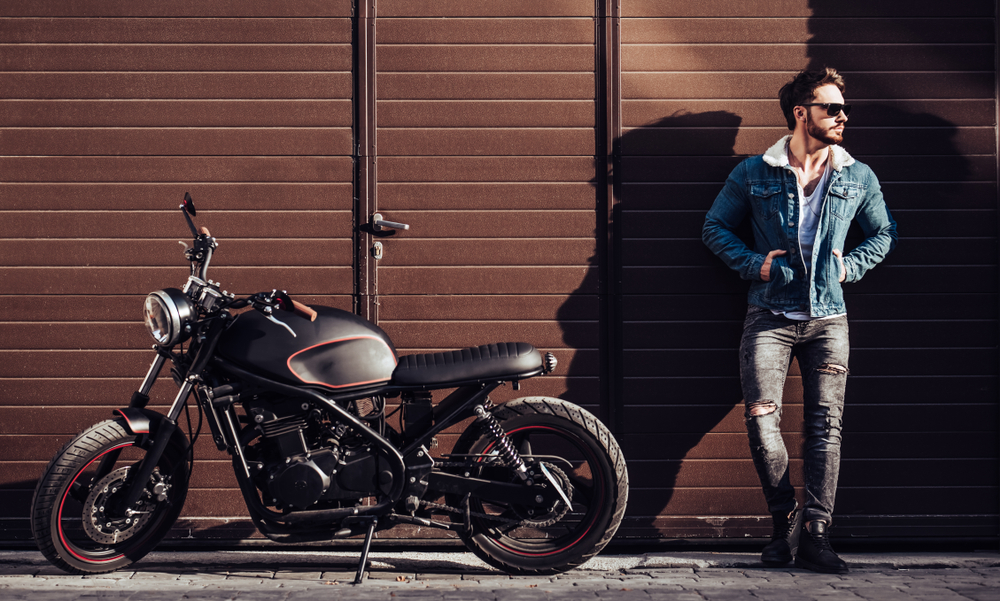 Motorcycles are an exhilarating way to travel, but they can come with a big price tag. 
For those looking for extreme output from their ride, high-performance motorcycles can cost almost as much as a brand-new car. 
But that's not a deal-breaker for many riders. Some are willing to pay extra for the promise of more speed, agility, and maneuverability. So if you're one of the many Georgians planning to get a high-performing bike this spring, here's what you need to know. 
What Drives the Cost of Motorcycles?
Part of the reason we love living in Georgia is the state's beauty. From the Blue Ridge Mountains in the north to the leafy squares of Savannah and the unspoiled Atlantic coastline to the vast farm country in the west, there's no shortage of amazing sights to behold here. 
And what better way to see it all than on a motorcycle? 
Riding a motorbike is thrilling in its own right. And even more so in this incredible state. And if you're considering buying one this spring, we totally get it! So why are motorcycles so expensive? 
The cost revolves around several factors, such as the engine output, brand, rider safety features, and overall capacity of the bike. Let's take a look at some of these in depth. 
Engine size is definitely a major determinant of a motorcycle's price tag. Not only does the size of an engine impact the bike's functionality, but more power often means more complex technology and components that add to production cost, which drives up the manufacturer's suggested retail price (MSRP). 
If you're looking for lots of output from your bike, expect to pay a pretty penny — bigger engines often amount to heftier price tags. If you're looking for a more economical ride, consider picking up a smaller-engine model. These bikes clearly don't lack in fun factor but will save you some cash in the end. 
Just like clothes and handbags, exclusive labels can make motorcycles more expensive too. If you opt for a high-end brand like Ducati or Harley Davidson, you may end up having to dish out way more money.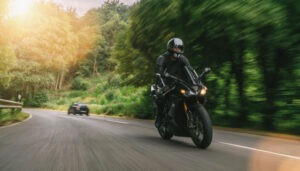 Rider Safety Features and Other Special Features

 
As any motorcyclist will tell you, safety features are critical. The thrill of a powerful engine and the feel of the open road are why we ride. 
But don't forget the importance of having adequate protection while riding. This means that rider safety features should be taken into account when shopping for a motorcycle. Many bikes come with an array of reflective surfaces and other visibility enhancements designed to make them more visible to other drivers on the road. Not surprisingly, all these safety features typically add to the cost of the bike. 
There are also technological add-ons that can drive up the cost of your bike. 
One great way to save on a top-level bike is to buy used. Just like new cars, new motorcycles are always going to be pricier. And they often don't retain their value for very long after leaving the showroom. 
If you don't mind buying one with a few dings and dents in exchange for a way better deal, then consider buying used! 
What Will a High-Performance Motorcycle Cost You in Georgia?
Are you looking for a high-performance motorbike to add to your collection? The cost of these bikes varies depending on the brand, design, and model. Generally speaking, a top-notch bike in Georgia will cost you in the ballpark of $10,000 to $15,000. A top-of-the-line Ducati, for example, will run you almost $30,000 new. Accessories like helmets and riding gear can add up fast as well, so be sure to factor that into your budget. 
If you're really looking to ride in style on two wheels, you should expect to spend closer to the upper end of that range or more. Ultimately, it all comes down to what features you want and how much money you're willing to invest. And lucky for you, there are plenty of dealerships in Georgia that stock different models at different prices from a variety of brands. 
According to J.D. Power, the time of year that you purchase a motorbike might affect its price too. If you buy one in the depths of winter, you may be able to find a better deal, says the ratings agency. So if you plan on buying your new ride in spring, make sure you shop around a bit to ensure that you get the best deal. 
Recap: What You Need to Know About High-Performance Motorcycles This Spring
The spring season is here, and so are all the updated motorcycles! Picture yourself cruising through the Georgia countryside with the fresh breeze on your face. Sounds enticing, right? Well, here's what you need to know about the cost before you go and make a purchase. 
If you're thinking of getting yourself a high-performance bike this season, remember these points: 
First, motorcycle costs increase as engine output capabilities improve. In general, the greater the engine size, the greater the price tag. Second, certain brands, such as Ducati and Harley Davidson, will cost you more simply because of their reputation for being luxury and good quality. Third, new models will always cost more than used ones. If you want a real bargain, consider searching for a used bike. And finally, how you customize your performance motorcycle will impact its overall price. Advanced safety features and technological add-ons like GPS will increase costs. 
With all that said, knowing the specifications of your desired model goes a long way toward ensuring you have the best riding experience possible. Sometimes, paying more is worth it to get what you want. So take your time when deciding on the perfect high-performance motorbike for this spring!