Georgia Renters, Listen Up! Did You Buy Those Holiday Presents Early? Here's a Way to Keep 'Em Safe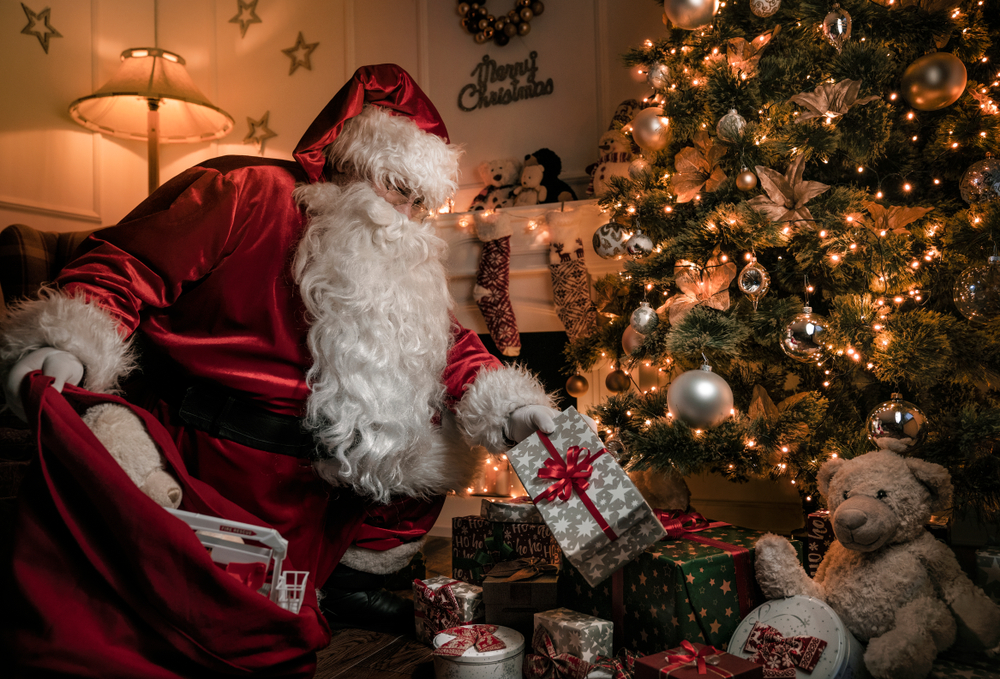 Hey Georgia folks! Ah, the crisp autumn air is knockin' on your door. Bet some of you eager elves are already a step ahead, grabbing those festive deals. Got that special toy or glitzy jewelry waiting for the big reveal? But hold up…ever thought about keeping them safe till that special day? That's one way renters insurance can help. 
Why Every Georgian Renter Should Give a Hoot about Renters Insurance This Festive Season
Most people don't think about insurance until they need it. Here's why you might: 
Life's Curveballs

: Southern charm aside, things go south sometimes. Theft. Fire. That pesky

water pipe bursting

. Renters insurance? It's like a magic shield for your treasures.

 

Surprises in the Fine Print

: Guess what? Renters insurance ain't just for your home. Snagged a designer purse and left it in the car, only to find it gone? Some policies might just cover that.

 

Penny Wise

: You'd be amazed! The cost of renters insurance? Often less than a monthly splurge on Georgia's finest barbecue. That's peace of mind without busting the bank.

 
Clever Hacks to Stash Those Holiday Surprises
Insurance is nifty, but hey, a little sneakiness doesn't hurt! 
Play the Game

: Think. Where would intruders (or snoopy kiddos) least likely look? Bingo! Hide gifts there.

 

Lock & Key

: Got a locked trunk or a secret chamber? Perfect for that swanky watch or glimmering pendant.

 

Porch Pirates Beware

: Online shopping spree? Don't let parcels chill by your door. Delivery alerts? Sign up! Or, be neighborly: ask Mrs. Smith next door to secure them if you're out.

 

What to Look for In Your Renters Insurance Policy this Holiday Season
Alright, all you Georgia peaches, diving into the world of renters insurance can be as baffling as figuring out Granny's secret pecan pie recipe. So, as the holidays jingle closer, let's decode the essentials for picking the crème de la crème of policies. 
Personal Property Coverage

: This is the biggie. Make sure it covers the total value of all your hoarded treasures. From that high-tech drone for nephew Jake to Aunt Lila's vintage earrings – everything should be accounted for.

 

Off-Premises Theft

: You're likely thinking, "If my brand new DSLR gets snatched from the park, am I covered?" Some policies say, "heck yes!" while others might just give you the cold shoulder. Make sure yours has got your back, wherever you roam.

 

Deductibles

: This one's sneaky. A deductible is what you pay before the insurance kicks in. Lower deductible? Sweet, but your premium might be higher. Find a balance that doesn't leave your wallet crying after holiday shopping.

 

Liability Coverage

: Imagine cousin Bob slipping on a rogue ice cube at your holiday soirée. Liability ensures you won't be paying for his sprained ankle for the next decade.

 

Living Expenses

: If heaven forbid, something makes your home unlivable (like that one time Uncle Joe tried deep frying the turkey… indoors), this ensures you've got a

cozy spot to crash

and some food money while things get patched up.

 

Exclusions and Endorsements

: Ah, the nitty-gritty. Some policies might not cover specific perils, like flooding. And if you've got something super pricey? An endorsement might be needed for extra coverage.

 
Dive deep, ask questions, and don't be shy to shop around. The right policy? It's out there waiting like that perfectly wrapped gift under the tree. 
To a Jolly, Worry-Free Festive Season!
Gifts are the twinkle of the season for young and old. But let's not forget: it's about warmth, laughter, and Georgia memories. Cut out the stress with renters insurance. Dive into the festivity. So, hats off to the early birds, and a shout-out to the magic of the Georgia holiday spirit. Let's keep it sparkly and safe, y'all!