5 Things to Do Before Training for a Motorcycle Race in Georgia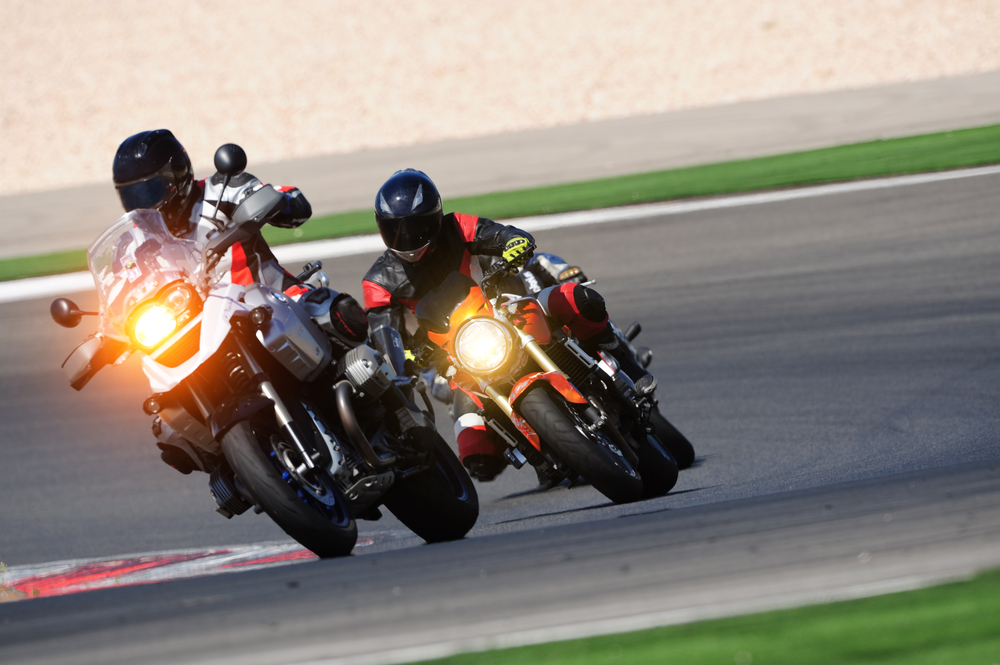 If you're a bit of a daredevil on a bike, you'll find plenty of motorcycle races in Georgia you can enter this spring, summer, and beyond. That's true whether you're a pro, an amateur, or you have a minor child eager to get started in the sport. Just remember your motorcycle insurance in Georgia, because it's mandatory as well as a smart move. 
Here are five things you should do before you start planning to train for your first exciting motorbike event. 
1. Get Educated
Motorcycle racing is a sport with a lot of moving parts. An enduro race is a lot different than a flat-track event, for instance. There are also motocross, extreme off-road, vintage bike racing, hill climb competitions, and many other classifications. 
There's even motorcycle racing esports if you consider virtual racing events entered from your computer room to be nearly as good as the real deal. 
The most advanced racers run in MotoGP circuits. But don't worry about this highly advanced division of professional competition until you've put in a fair amount of time with your fellow amateurs. 
2. Join the American Motorcyclist Association
The AMA hosts the most sanctioned races, rallies, and other motorcycle events in the Peach State and far beyond. Join this biker organization as your first serious step to entering sanctioned races in Georgia. 
3. Pick Your Motorcycle Races
You might be a racing beginner or a veteran returning to competition after time away. You might be looking for oval track, road, off-road, or dual-sport racing. Whatever your area of interest in the hobby, you can experience it in Georgia. 
Here's the fun part. Near the bottom of this page, you'll find a database of AMA-sanctioned motorcycle races in Georgia and elsewhere around the country. Pick your competition by type of event, dates, location, and other variables.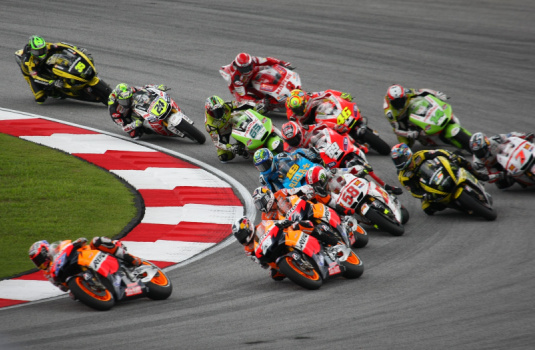 4. Gather Your Gear, Equipment, and Spare Parts
This is part of the hard work and money you'll have to put into your racing adventure. These competitions can take a lot out of your bike, and if you plan to run it regularly, you'll need to buy and bring along plenty of spare consumables — and not all are cheap. 
These include spare tires, air and oil filters, brake pads and fluids, and race fairings. You might also need replacement brake levers, footpegs, and other bike parts, especially if you're entering more grueling motocross events. 
And how will you transport your bike? You'll need a trailer or at least a pickup truck. And there are your suits, boots, gloves, helmet, and other body padding. 
Then there are the motels you might need to check into and the meals eaten on the road. You probably won't go crazy with these daily expenses, but it all adds up. 
The bottom line here is that your new hobby isn't a cheap one. Nonetheless, you're likely to find it to be well worth your investment in time, equipment, travel, and miscellaneous expenses. 
5. Learn About the Insurance Requirements for Motorcycle Races
Motorcycle insurance in Georgia is a requirement for anyone riding a bike here. It's also mandatory if you expect to race your machine. Insurance requirements for motorcycle races sanctioned by the AMA include that your coverage is in place at least 10 days before the event you wish to enter. 
Liability coverage is the minimum form of motorcycle insurance in Georgia in terms of cost. But that's because it offers the lowest level of benefits. Liability will cover damages to the vehicles of others when you're at fault for an accident, and it pays for some medical benefits of others who've been hurt because of actions taken by you. 
What liability won't cover is damage to yourself or your bike. That risk doesn't only occur while in a competition, but also when transporting your ride to and from events and riding it when out of competition. 
That's why full-service coverage, which includes comprehensive and collision benefits, is a much better option. This will provide you with the financial protection you need whether in competition, just taking your bike from event to event, or riding it to work. 
You must find the most affordable full-service coverage possible if you're going to enter events that can lead to bike damage. After all, the way motorcycle accidents affect insurance rates is the same way your car insurance, homeowners insurance, or any other line of coverage works. The more claims you file, the more you'll pay in premiums in the long run. 
That's why affordable and dependable insurance premiums and motorcycle safety are both key to your ongoing success as an amateur or pro racer. 
Stay safe. Ride responsibly. That's the best possible way to keep your bike in gear and your premiums as low as possible. A good independent insurance agent will be able to help you choose the coverage that's right for you as both a day-to-day rider and a competitive weekend warrior, and at rates you can afford.