4 Can't-Miss Savannah Motorcycle Adventures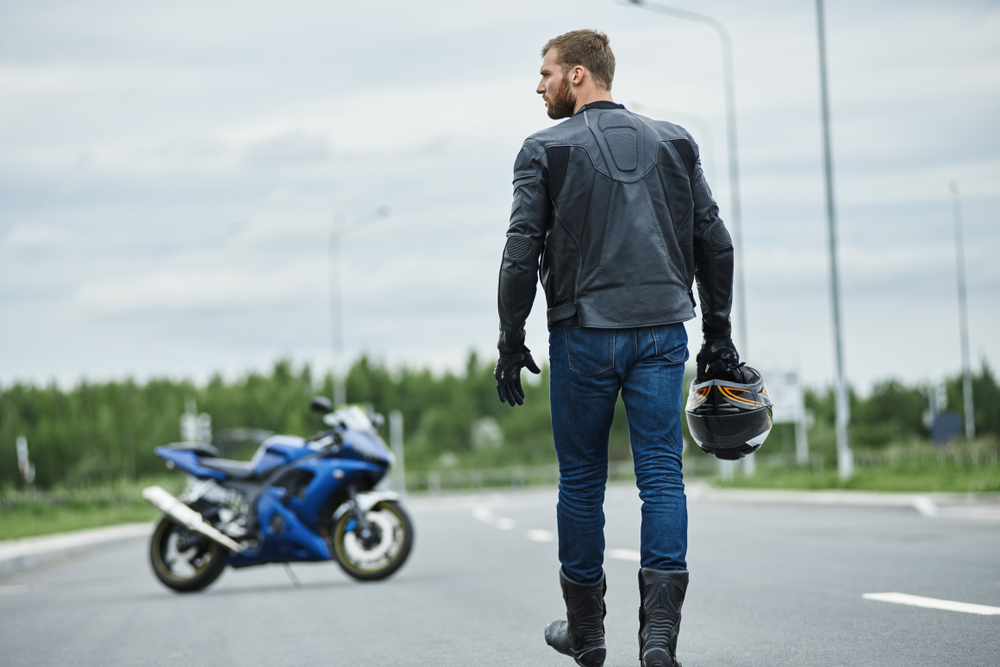 Summer's about over…but not motorcycle season. Not in Georgia, where it stays warm for months longer than the calendar says it should. As long as you've got a good motorcycle insurance policy, you can ride your bike on a scenic route in Georgia along every point of the compass. 
We suggest your next ride might take you to and around Savannah. Here's why… 
Exploring Savannah on Two Wheels
Savannah is Georgia's answer to New Orleans. This historic city has not forgotten how to throw a party. It's known for its scenic coastline, ancient Spanish moss-draped oak trees, and to-go cups in the historic district. 
The weather is sultry, the drinks are inviting, and there's a bit of history and a new adventure around every corner. After all, it's called the Hostess City of the South for a reason. 
Here are four of our favorite Savannah biker destinations. 
Savannah to Brunswick
For this adventure, Savannah is both a starting point and the end game. But the gracious coastal South is the destination. Get on relatively quiet Highway 17, just north of the Savannah/Hilton Head International Airport, and stay on it as it winds south to Brunswick, GA. 
What you're about to experience is truly one of the most scenic routes in the state. It's the natural world out there with driftwood beaches, salt marshes, and maritime forests dripping with moss. 
One of many must-see stops along this meandering 80-mile, one-way route is the 300-year-old King George Fort. It was the last fortress built in America to defend against the Brits. And you must pass over Blackbeard Creek if for no other reason than it's called Blackbeard Creek. 
Brunswick is a town so full of southern history you could easily spend a week here. Since it was once called "The Shrimp Capital of the World," you should make time for a meal here before turning your bike around and heading back to Savannah. 
Savannah River Run
River Road in Savannah is almost sensory overload. There's a promenade, statues, monuments, museums, restaurants and bars, breathtaking natural beauty, and centuries-old cobblestone streets. Let your sense of adventure guide your ride, where you park your bike, and when you explore on foot. 
Some of our favorite sights to see include the statue of the Waving Girl, commemorating a real-life woman, Florence Martus, who greeted ships coming to port at Savannah Harbor with a friendly wave of her handkerchief – for 44 long years (1887-1931)! Legend says that by the time she stopped her daily wave, she'd warmly greeted some 50,000 ships without missing one. 
Another sight to experience is the steep 33-step stone staircase to a cobblestone street below. No, you certainly can't ride your motorcycle here, but you'll get quite a workout going down and then up that staircase.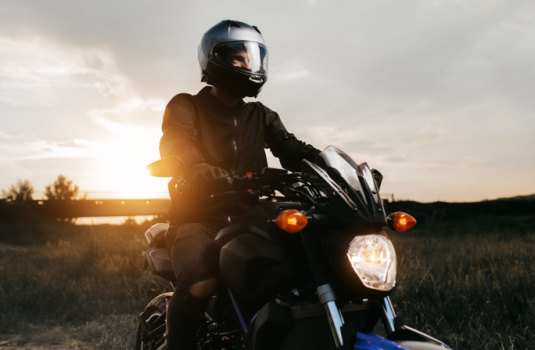 Ghosts and Gravestones Trolley Tour
We've got two reasons to recommend hopping off your bike and joining these folks: ghosts and gravestones. 
Savannah was settled almost 300 years ago in 1733. During the last few centuries, you can be assured that the ghostly population has more or less caught up with the warm-blooded kind here. No wonder there are countless legends of haunted Savannah mansions and graveyards. 
The Ghosts and Gravestones Trolley Tour is a trolley ride filled with sightings of haunted mansions, cemeteries, and bloodcurdling crime scenes. It's an hour and fifteen minutes of murder, mirth, and mayhem. Take mental notes of locations you'd like to get a closer look at once the tour ends. 
Check out the website for rates and availability and to book your tour. 
Savannah's Historic Landmark District
At the heart of the city center is the Historic Landmark District, which is truly a trip back to a slower, more genteel time. As with the river tour, you can stay on your bike or park and walk. Some of the highlights of this district include the 22 park squares and 100 restaurants. 
Savannah's Historic Landmark District is chock full of museums, brew pubs, monuments, gardens, town squares, and renovated (and most likely haunted) 18th-century homes. Take along a favorite passenger or another rider, and you can both enjoy shopping, dining, and strolling down cobblestone block after block of this unforgettable city center. 
Review Your Motorcycle Insurance Policy First
Motorcycle insurance is mandatory in Georgia, so you probably have coverage of some kind (unless you're a first-time rider). Regardless of whether you're shopping for a new policy or reviewing the coverage you already have, don't get caught by surprise. 
The cheapest form of coverage is liability. It's cheap because it doesn't cover your own bike or property damage if you cause an accident – only expenses related to other parties. This means that you could be out thousands of dollars if your bike is damaged or stolen, have a collision with wildlife, or if the collision is your fault. 
If you carry collision and comprehensive benefits, your insurer will pay for covered damages even when you're at fault. Add roadside assistance and you'll get 24/7 support with a single phone call or click of the app. You'll be covered if you have an accident, a flat, a dead battery, or any other problem that leaves you stranded at the side of the road. Any road. 
Ask an independent motorcycle insurance agent to review your policy or help you shop for a new one. An independent agent represents the lines of multiple insurance carriers, so they can always find you the best policies at the best rates.