Put Homeowners Insurance Policy Review in Georgia on Your Spring Cleaning List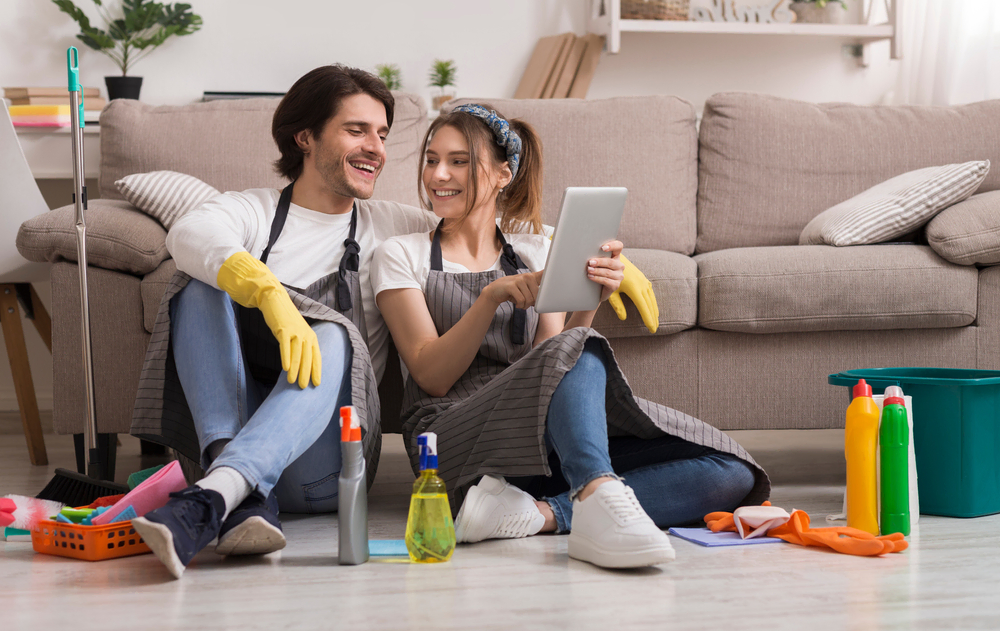 Insurance is an important aspect of owning a home in Georgia — or anywhere, for that matter. And it needs to be taken seriously. From unexpected fires to storm damage, you need to know how you're covered in the event something happens. That's why reviewing your policy every year is essential. It helps you keep up with the ever-changing market value of your home and ensures you are properly and completely insured. 
So this spring, make your home insurance part of your spring cleaning. Dust off that old policy and make sure it still meets your needs. If it doesn't, take the time to research different policies, compare the services they offer, and consult your agent for helpful advice if needed. Don't wait until disaster strikes to find out that you have insufficient coverage. Make reviewing your Georgia homeowners policy part of your spring cleaning list this year! 
What You Need to Know About Home Insurance
Insurance is an important tool that can protect you and your home from risks. These include a laundry list of things, from fires to theft. 
It's also a great way to ensure you have the proper funds should a disaster strike. But you need to be sure that your policy actually covers what you need. And to do so, it's important to first assess your needs, as they're always changing, and then review your policy. 
Doing some research to make sure you understand what coverage is included in your policy and discussing potential add-ons with your agent, such as additional liability protection or replacement cost coverage, can save you in the long run. Above all else, taking the time to review your policy annually and comparing quotes from other providers will help keep you informed about any significant changes in your area and ensure you're always getting the best rates possible. 
Are Homeowners Policies Required in Georgia?
No, you're not legally required to purchase home insurance in Georgia. But not doing so exposes you to massive risks! Finding an affordable policy tailored to your specific needs will protect you from potential financial ruin. Plus, if you take out a mortgage on your home, your mortgage lender will likely require you to have a policy anyway. 
How Often Should You Review Your Policy?
Experts say you should review your policy at least once per year. And what better time to do that than in spring? Additionally, any major life changes should also trigger a review of your policy. These could be anything from purchasing a new home to refinancing.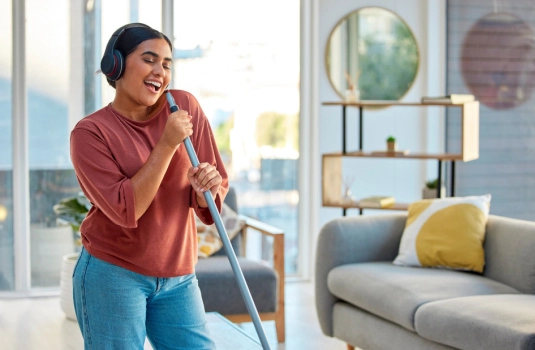 How to Put a Homeowners Insurance Policy Review on Your Georgia Spring Cleaning List
Reviewing your policy may seem like a daunting task, but it can be an important step to ensuring your home is fully protected. Taking time to make sure all your assets are covered and you have the proper coverage should not be taken lightly. 
Begin this process by assessing your basic needs.
1. What Are Your Basic Needs?
Owning a home is an amazing experience. But it also comes with the additional costs and burdens of maintenance and keeping up with the needs of the house. When you start your policy review, ask yourself the following questions: 
Do any repairs need to take place?

 

Who will be taking on those costs?

 

Are there additional liabilities that my home faces this year?

 
Putting in the consistent effort to assess your needs can help save you money in the long run and ensure your dream of owning your home doesn't become a nightmare.
2. Take Higher Risks or Special Conditions Into Consideration
Is the area in which you live prone to certain risks that perhaps you were unaware of when you established your policy? Homes all over the nation have been facing unprecedented environmental challenges in recent years. And Georgia is no exception. Make sure you assess your home for conditions that might warrant additional coverage.
3. Assess Any Changes and Review for Accuracy
Finally, when it's time to renew your home insurance policy, take your assessment into consideration. Talk to your agent about modifying your policy as needed. Or, if your current provider and policy no longer suit your needs, request quotes from other insurers. Giving your policy a "spring cleaning" will ensure it meets your needs now — and in the future. 
How to Improve Your Homeowners Insurance Policy Once You've Reviewed It
Often, homeowners will review their policies in an attempt to lower their premiums. Here are some things you can do to lower your premiums next time you "spring clean" your policy:
1. Increase Your Deductible
Increasing your deductible usually decreases your premiums. But bear in mind, this means you'll be responsible for coming up with more money out of pocket when you make a claim.
2. Improve Your Credit Score
Improving your credit score is a surefire way to get lower rates. Insurers regard customers with higher credit scores as lower risk.
3. Check for Discounts
Many homeowners are unaware of the various discounts available to them when it comes to buying or renewing a policy. There's a wide range of policy discounts that can be applied, depending on the type of policy you purchase and the insurer you select. To make sure you're getting the best value, start by just asking your insurance agent.
4. Compare Quotes
You might decide that it's time to leave your old insurer after you've finished your spring cleaning. If so, consider requesting some quotes from other companies. You might find that a better deal is just within reach.