4 (Plus) Times Affordable Roadside Assistance in Georgia is a Lifesaver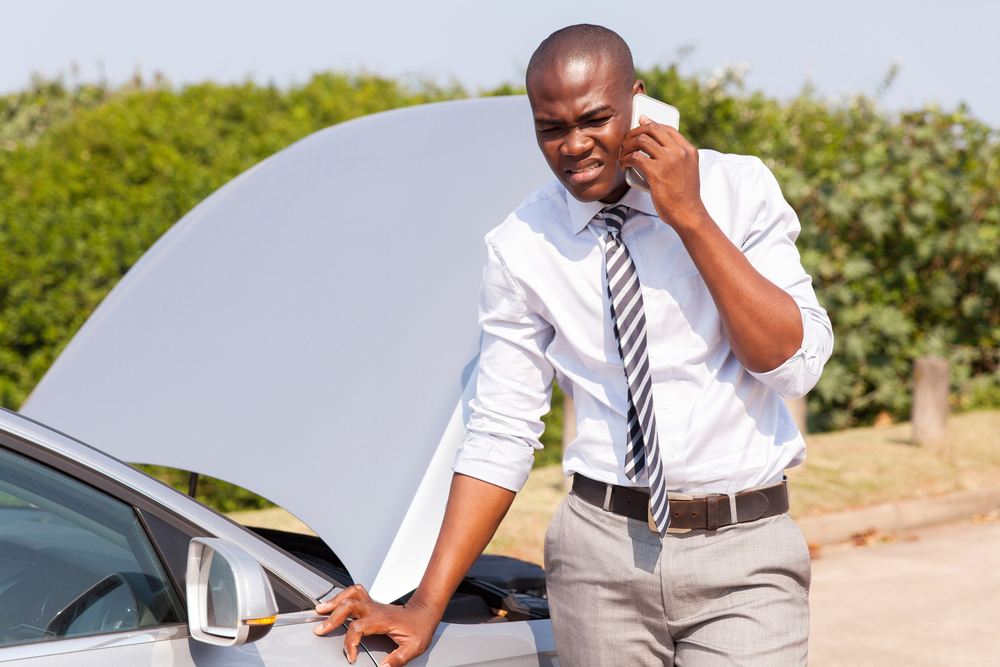 Do I need roadside assistance? 
Good question. Let's start with a definition. Affordable roadside assistance coverage in Georgia is an auto insurance option you might not appreciate (or even notice) until you need it. Then you really appreciate it. 
In brief, roadside assistance brings an automotive repair pro/tow truck operator to your side, 24 hours a day, 365 days a year, when you cannot drive your vehicle to your destination. Holidays included. So yeah, it's pretty comprehensive. Roadside assistance is a cheap option you can add to your existing auto insurance policy. 
When would you not be able to drive your vehicle to your destination when you want? Here are just a few reasons that come to mind. 
1. You Need Roadside

Assistance

If You or a Loved One Have Painfully Unreliable Transportation

 

We've all had that car where you turn up the radio so you don't hear yet another (not so) funny sound coming from the engine, the brakes, or places you can't even identify. 

We're not all the kind of folks who can grab a wrench and go about repairing whatever's going on under the hood. Or maybe the car has been reliable for years, but now it has roughly as many miles on the odometer as the distance in miles from the Earth to the sun. 

Or it's your teenager's first car, and the kid's not exactly known for his regular service station check-up appointments. 

Whatever the situation, you know that your car (or the kid's ride) has a pretty good chance of eventually ending up on the side of the road. Doesn't that usually happen in the middle of the night, during a rainstorm, or while partially blocking drive-time traffic? 

That's when you need a friendly tow truck driver. So you call your 24-hour, toll-free number, and help is on its way with a battery charge, a tire change, a couple of gallons of gas, a tow, or a look-see under the hood. 

Here are more examples of such times. 
2. You Need

Roadside

Assistance When Your Tire Loses Its Battle with Jagged Metal or a Nail

 

Your car might be three days old, still with that new-car smell, when a tire rolls over a jagged piece of metal that should have never been on the road. The rubber fails and your shiny new car is now stranded on the side of the road in a lonely part of town at midnight (of course). 

All you have to do is place that call and have a car guy or gal inflate your tire, change it, or tow you to help if the tire won't hold air and you don't have a spare.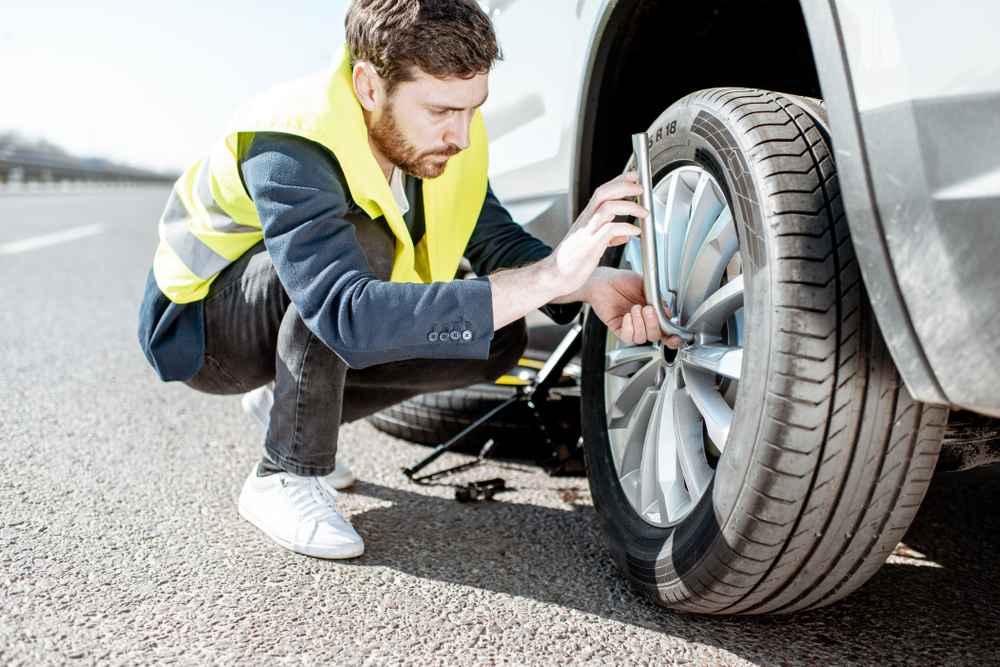 3. You Need

Roadside

Assistance When You or Your Teen Run Out of Gas

 

Yeah, we know that can't possibly happen. No one (especially not your teen driver) who shares your home, your name, and your DNA would be so reckless as to actually end up on the side of the road with an empty gas tank. 

But …you-know-what happens to all of us at one time or another. We get distracted and don't glance at the gas gauge. 

Or last time we looked, there was plenty, and we didn't know our significant other took the car out to run errands and had no time to fill up. 

Or it's raining cats and dogs, and we feel we have enough red-light, below-empty fuel to get home and fill up when the sun comes out. We don't. 

Or there's too long a line at the service station, and we're pretty sure we can make it to the next one. We can't. 

Or … 

The point is, it can happen to all of us. Fortunately, there's day-or-night roadside assistance just a smartphone call away, and when your friendly service technician shows up with a couple of gallons of gas, they'll probably hide their snickers so you won't be further embarrassed. 
4. You Need

Roadside

Assistance When Barely Tapped in a Fender Bender, But Now Your Car Sounds Like a Garbage Disposal When a Fork Gets Sucked In It

 

We've already established that many (most?) of us don't know a thing about cars. So now imagine that you get barely bumped in a fender bender. You both get out of your cars and exchange insurance information. The police show up in record time and accurately document what happened, and you're back on the road. 

Not bad, as fender benders go. But that's when your day goes south. A mile down the road your engine starts making a … sound. A loud sound.  

You don't know much about cars, but you know it's not supposed to sound that way. And what you need to do now is immediately pull over to the side of the road and shut down your engine before it melts. 

Now what? 

Well, you know by now. You take out your phone and call your trusty roadside assistance phone number. When your service person gets there, let them hear just a few seconds of the engine noise, and they'll tow you to the nearest service garage. 
Those Are

Just

a Few Examples of How Roadside Assistance in Georgia Can Help You

 

We've barely touched the surface. We didn't even mention a car battery that won't hold a charge, locked out at the mall parking lot or an electrical fire. Depending on how long you've been driving, you probably have all kinds of examples when you used roadside assistance. 

The bottom line is that it's relatively easy to get stranded on the side of the road, even if your ride is brand new. The more driving you do, or the farther you are from the various places you need to be, the likelier you are to need affordable roadside assistance coverage in Georgia. 

Those concerns multiply if you have young drivers who tend to "forget" to put gas in the car, drive a little more recklessly than you, have less reliable transportation, and stay out a fair bit later than you.