Are You Carrying the Correct Amount of Auto Insurance for Your Teen Driver in Georgia?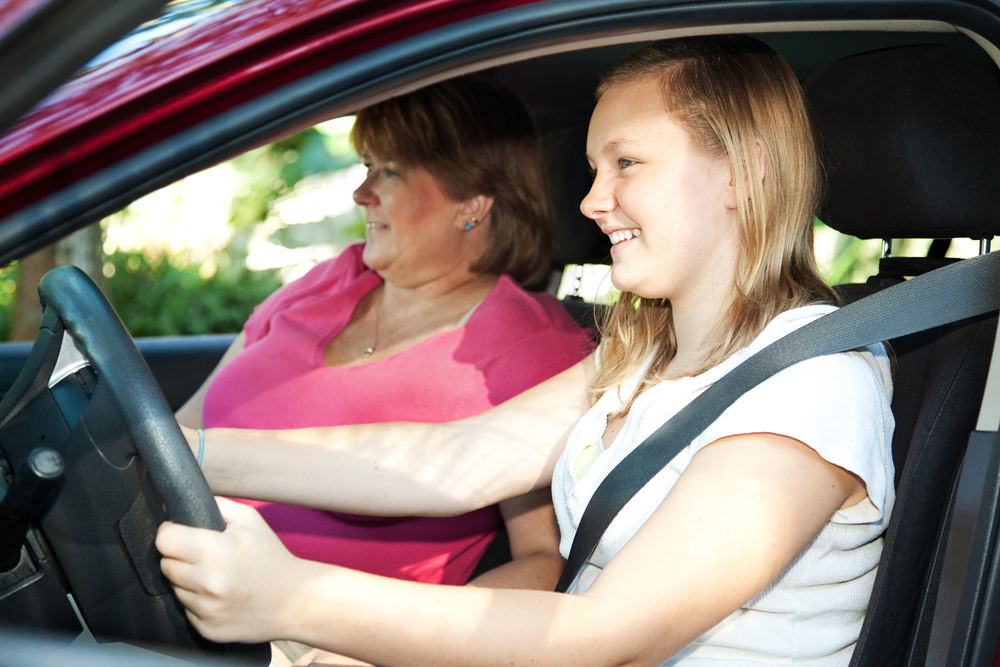 When your teen gets their driver's license in Georgia, it can be an exciting, albeit stressful, time. The thought of not having to drive them all over the place usually goes hand-in-hand with the anxiety over them getting behind the wheel and driving themselves. 
If you are ready to hand the car keys to your teenager, you'll first want to ensure that you have the adequate car insurance coverage needed for teenagers. 
When Should You

Add

a Teenager to Your Auto Insurance in Georgia?

 

Once your teenager signs up for driver's education classes to get their license, you should contact your insurance company about eventually adding them to your policy. 

The driver's license program for teens is a three-step process in Georgia. The first step is to get a learner's permit (CP). The Georgia Learner's Permit is given to teens at least 15 years old who have successfully passed a test on their knowledge of road signs and rules. Your teen can drive with a learner's permit as long as there is someone with a Class C full driver's license in the car with them. 

In most cases, while a teen is driving in Georgia with a learner's permit, they don't need to carry auto insurance. But they will need to have insurance when they get their Class D Intermediate Provisional License at age 16 or 17. A teen can apply for a Class D license after they've had a learner's permit for 12 months and one day. They must first complete a road skills test and not have had any major traffic violations. 

Teens in Georgia don't get their Class C full driver's license until they turn 18 years old. 
How Much

Coverage

Do You Need for a Teen Driver?

 

Teen drivers in Georgia are required to carry the same amount of insurance as adults. All drivers in Georgia are required to have liability auto insurance coverage of at least: 
$25,000 bodily injury per person

 

$50,000 bodily injury total

 

$25,000 property damage

 
How Much

Does

it Cost to Add a Teen Driver to Your Car Insurance in Georgia?

 

You can expect a considerable increase in the cost of your car insurance when you add a teenager to your policy. In Georgia, the average rate for car insurance jumps up by about 194% when you add a teen driver. 

In most U.S. states, including Georgia, there's no gender equality when it comes to car insurance rates. Insuring a teenage boy will most likely cost more than insuring a teenage girl because boys are considered a greater risk behind the wheel than girls. According to the Insurance Institute for Highway Safety, 63% of teens killed in car accidents in 2018 were male.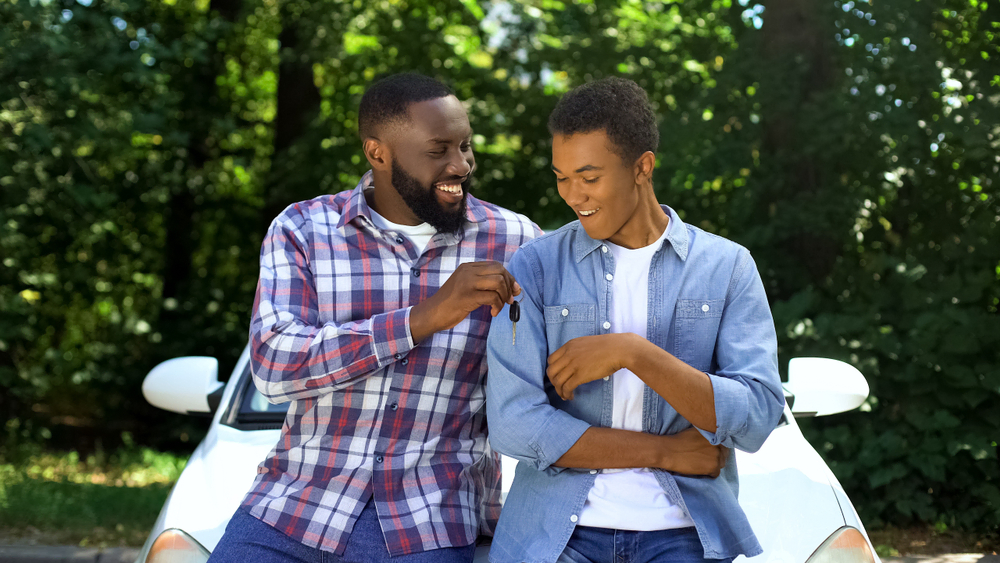 How Can You Save

Money

in Georgia on Auto Insurance for Your Teenager?

 

Adding a teen driver to your car insurance policy can be expensive, but there are discounts available that may help bring those costs down. For example, if your teen is a good student with a GPA of 3.0 or higher, they may qualify for a Good Student Discount. These discounts can give you as much as a 25% break on the cost to insure your teen. 

You may also get a reduction in your auto insurance premiums if your teenager completes a driver's education course from an approved, certified driver training school. The Georgia Department of Driver Services lists these certified schools on its website. 

Participating in a pay-as-you-drive (PAYD) telematics program can also help you save money on car insurance for your teen. Georgia is one of several states where this program is available, but you'll have to check with your insurance company to see if it is something they offer. Under this program, a device is plugged in under the steering column of your vehicle and can monitor your driving habits, such as how often you hit the brakes, how fast you drive, when the car is in use, and how many miles are driven. Using a PAYD program can save you as much as 45% on your car insurance. 
Can a Teen Get

Their

Own Car Insurance Policy in Georgia?

 

In Georgia, teens under age 18 can't legally enter contracts like those required for car insurance. Plus, adding your teenager to your car insurance policy is almost always less expensive than having a separate policy.