7 Ways to Find the Best SR-22 Insurance in Georgia This Year 
If you're looking for SR-22 insurance in Georgia in the new year, you've come to the right place! With so many options out there, it can be daunting trying to find the best coverage. Fortunately, these top tips will help guide you to personalized and affordable protection. From comparing companies to factoring in your needs, keep reading for a comprehensive guide on how to find the best SR-22 in Georgia! 
What are Georgian's

SR-22

requirements?

 

Generally speaking, vehicle owners who are found guilty of multiple DUIs or other serious violations are most often obligated to file for an SR-22 in Georgia. This document attests to your financial responsibility and serves as a guarantee that you have adequate coverage on your auto policy should any unfortunate incidents, such as accidents, arise.  

Be sure to remember that the period designated by Georgia authorities for filing varies depending on your specific situation. That said, drivers are generally required to maintain it for three years. 

Do you need to file an SR-22? No matter your current situation, explore these helpful suggestions for a successful search for the perfect plan for you. 
1. Do Your

Research

 

Doing a bit of research can help you find the best policies without breaking the bank. Look into different companies and compare their coverage options and pricing plans. This way, you can make an informed decision about which policy works for your needs and budget. By taking some time to research each company's rules and guidelines, you'll find yourself better prepared to save money.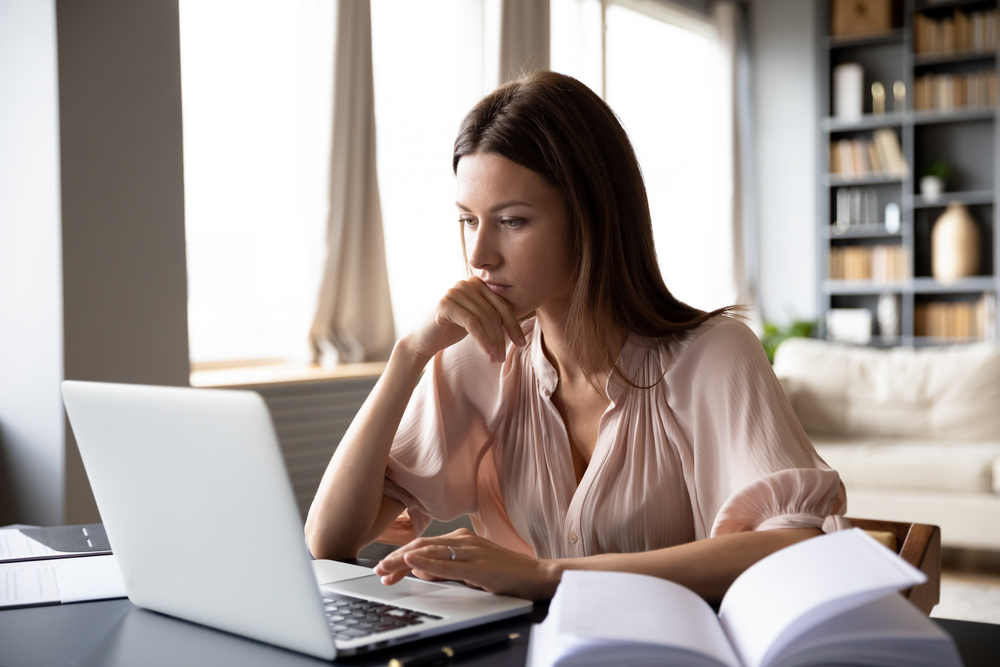 2. Low Cost

SR-22

in Georgia Doesn't Mean the Best Policy

 

Not all policies are created equal. It may be tempting to purchase the lowest-cost SR-22 available — but buyer beware! A dirt-cheap policy might only offer minimal coverage and protection against losses, making it more expensive in the long run if you're ever faced with a claim situation. Do your homework and compare policy details. There's usually something going on when an offer seems too good to be true. Don't let your wallet determine your worthiness for quality coverage; shop around for the best policy at a fair price instead. 
3. Confirm All Your

Auto

Policy Discounts When Receiving Quotes

 

When it comes to saving money, it pays to double check. That's right, you may be eligible for car insurance discounts in Georgia. Your wallet will thank you for confirming the discount when you choose an affordable policy that still covers your needs. Shop around, and don't forget to confirm any deals because a little detective work could save you a ton! 
4. Shop Around

Outside

of Your Current GA Insurance Company

 

Shopping for the best deal on an SR-22 policy in Georgia can be tricky. Nobody wants to feel like they're overpaying, so a great way to save some money and have peace of mind is to shop around. Even if you are currently insured with a specific company, there is nothing wrong with looking elsewhere.  

Comparing prices between different companies will help ensure that you get the best deal while also getting access to coverage that is tailored to your needs. So don't hesitate — go out and start shopping around! 
5. Look for a Company

with

a Strong Local Presence

 

When it comes to protecting yourself and your family, you want a Georgia provider that cares. An accessible, local provider is often the best option to help you find the right coverage and customer service combo. Unlike with larger providers, where you might get the same rate regardless of location and service quality, local insurers can tailor plans to fit your unique needs while giving you personalized attention. 

With such a hands-on approach, it's easier to hold your insurer accountable if something goes wrong. No more waiting on endless phone calls or searching websites for help!  
6. Consider

the

Long-Term Costs of Coverage Premiums

 

When considering SR-22 insurance, it's important to take into account the long-range costs you'll have to pay in coverage premiums. Sure, the initial cost of an SR-22 certificate may not seem overly significant. However, taking the extra time to research your coverage options can save you money over time by ensuring that you're getting a good deal. Don't go cheap — you don't want to find yourself in a costly situation because you weren't adequately protected. Remember, it pays to plan ahead! 
7. Understand

How

Policy Limits May Affect Any Claims Made in the Future

 

It also pays to get educated on exactly what you're signing up for when you purchase SR-22 insurance in Georgia. Knowing the policy limits of your SR-22 can help you make a more informed decision while also protecting your assets in the case of a claim. Not being aware of the parameters of your coverage could be a costly mistake should anything happen in the future that would require you to make a claim. To save yourself any potential headaches later on and give yourself peace of mind now, take some time to review the specifics of your policy and ask questions if necessary. 
New Year, New You: Get

the

Best SR-22 Policy for 2023

 

With the New Year upon us, proper planning is all the more critical. One key consideration for those in need of an SR-22 in Georgia is to make sure the policy you obtain is tailored specifically to your needs and lifestyle. While there are options available to cover all manner of drivers, searching around for one that is perfectly suited to you makes sense, given how much you could be investing in your coverage. 

Taking the time now to invest in researching policies and making sure they fulfill what you're looking for can save a lot of headaches later. Plus, it ensures that you have the best possible policy!