5 Ways to Lower Your Home Insurance When Living in a Flood Zone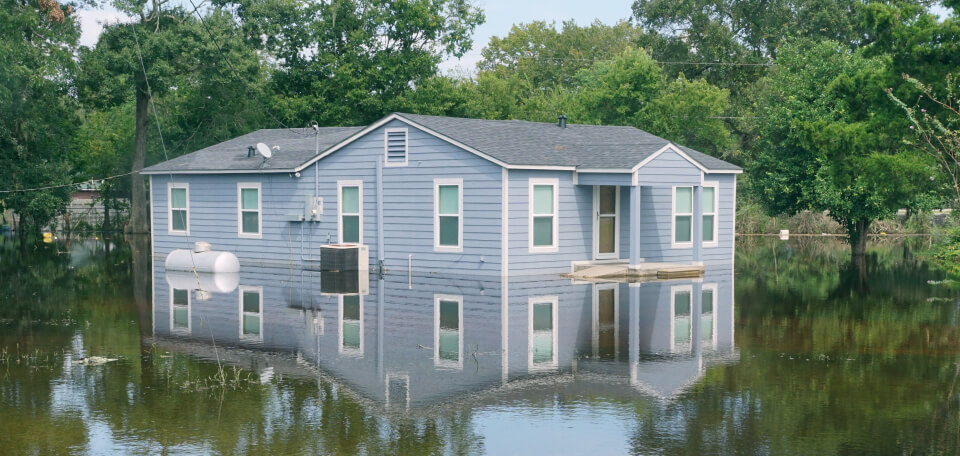 Flooding is a common natural disaster in some areas of the state that can cause significant damage both to your property and your family's emotional well-being. As a result, homeowners insurance in Georgia can be rather costly if your home is in a flood zone.
However, there are several ways of significantly reducing that high cost while preserving your family's finances. Some of the five tips detailed below can also cut the likelihood of your home or business suffering major damage in a serious flood.
1. Raise Your Deductible
Your deductible is the financial cost that you, as the policyholder, absorb before your insurer begins to pay out. The downside of a higher deductible is that you'll have to assume a more significant expense out of pocket. Therefore, this should only be considered as a cost-reduction strategy if you feel confident that the flood risk to your Georgia property is relatively low.
2. Retrofit your Georgia Home or Business for Maximum Flood Defense.
There are various steps you can take to make your building less vulnerable to flood damage. New construction in Georgian flood plains is typically built without basements, but if the building is older, filling in an existing basement might be your next best option.
You might also relocate your electrical panel, heating and cooling system, and other utilities to attics or other elevated spaces to reduce the chance of contact with floodwaters. Don't leave valuables in lower regions of the building, either. Taking things a step further, you might even decide to elevate your entire structure. Some of these retrofit solutions can be costly and time-consuming. Still, they might be well worth it against the potentially high financial and emotional cost of flood damage in Georgia and the likelihood of lowering your costs for flood insurance.
3. Show your insurer an elevation certificate
This official document proves that a structure has been positioned high enough above the water line to offset or at least minimize the risk of flood damage. If you're building your home or business, you can insist that the contractor provide you with this assurance. If you're buying an existing building, see if the current property owner has such a document, or insist that they provide you with such certification as a condition of sale. A third option is hiring a qualified land surveyor, engineer, or architect to inspect the property and provide certification.
However you obtain one, an elevation certificate is an important document that is likely to convince your insurer of reduced risk, thereby potentially lowering the cost of your flood coverage, perhaps dramatically.
4. Get your whole community involved
If your Georgia property is sitting in a flood plain, it's likely that your entire home community is similarly vulnerable and concerned. Working as a group, you can take steps to at least partially mitigate the risk through actions reflected in your region's Community Rating System (CRS) from the National Flood Insurance Program (NFIP). Communities that submit floodplain management plans that might reduce flood damage can receive higher CRS ratings, which can lower everyone's cost of flood insurance.
5. Relocate your home or business
Yes, this sounds extreme. But if your building is in a proven flood plain, it can sometimes be less expensive (and traumatic) in the long run to invest in moving it to higher ground. In many cases, that safer, dryer location might not be all that far away from the building's current address, so the expense might not be extreme. It's even possible to apply for a grant from the NFIP for as much as $30,000 toward the relocation of your home or business from a flood plain.