Springtime in Macon! The Day Trips You Owe Yourself This Spring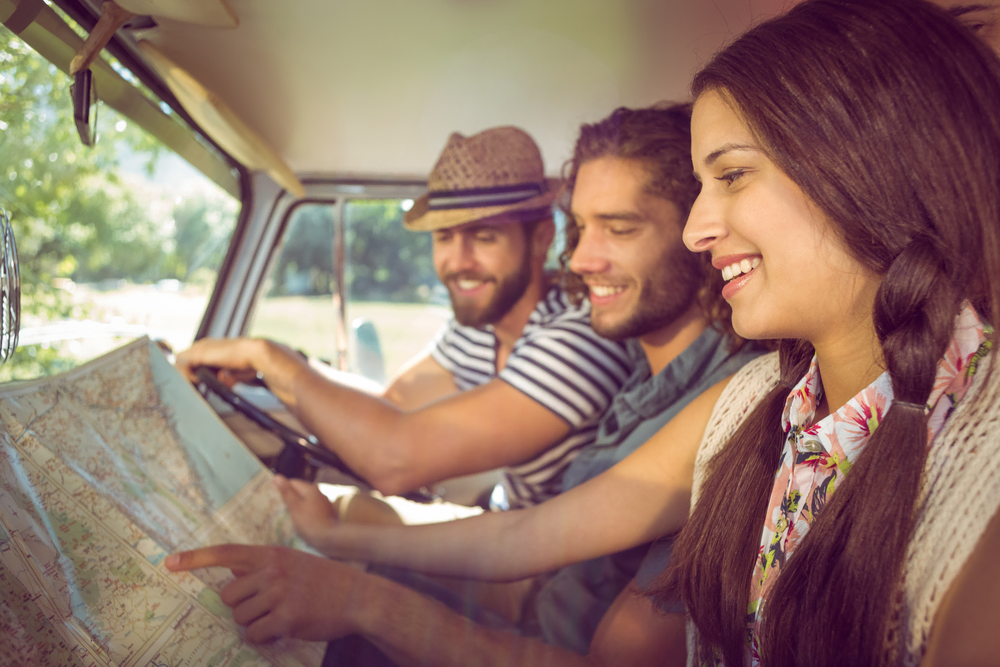 Smack dab in the middle of the great state of Georgia is Macon, a city known for its history and charm. And thanks to the city's convenient location, it's the prime Georgia base for exciting day trips around the state. Macon offers easy access to nature preserves, historic sites, and some of Georgia's other great cities. 
Here are some day trips from Macon that you can't miss this spring! But before you pack up the car and hit the road, keep in mind that all drivers in Georgia must carry the legal amount of auto insurance.  
Piedmont National Wildlife Refuge
Do you need some nature therapy? 
Piedmont National Wildlife Refuge is just over 30 minutes outside of Macon. So it's perfect for a quick day trip or even a half-day trip. Spanning a whopping 35,000 acres, the refuge provides a unique opportunity for visitors to explore the beauty and diversity of Georgia's wildlife and forests. It contains rolling hills, hardwood forests, open fields, and beautiful creeks that are home to a vast array of wildlife, including watersnakes, wild turkeys, white-tailed deer, and more. Best of all, transport back to civilization after you've gotten your nature fix is quick and easy. 
Lake Oconee
Located an hour and fifteen minutes from Macon, Lake Oconee is the perfect destination to visit for a quick escape. With sparkling blue waters, stunning views at every turn, and an amazing array of activities on offer, you'll never run out of ways to enjoy the lake. Fishing enthusiasts will rejoice in the abundance of bass, crappie, and other tasty varieties, while kids and families can swim at one of the lake's designated swimming areas. If the city heat has got you down, Lake Oconee is the perfect day trip to cool off. 
Atlanta
Macon is a great city in its own right. But if you need a change of pace for the day, why not visit Atlanta just to the north? 
A day trip to Atlanta is an exciting way to switch things up. You'll arrive in the capital city in less than two hours. And from here, you can take advantage of world-class dining, museums, and more. Visit the Martin Luther King Jr. National Historic Site for an inspiring display of American history and the iconic civil rights leader himself, Dr. King. For nature lovers, the Atlanta Botanical Garden is a must-see! 
Afternoon activities could include exploring the cultures and cuisines of Buford Highway or heading over to Ponce City Market for an event. Wrap up your stay in the ATL with a delightful dinner, and then take a stroll through Centennial Olympic Park for stunning views of the Atlanta skyline. A day trip to Atlanta is sure to meet your city escape expectations.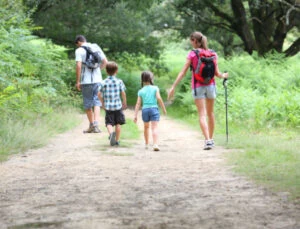 Milledgeville Historic District
Just 40 minutes east of Macon lies a magnificent historic district that was once built to be the state's capital. The Milledgeville Historic District is located in the bustling town of Milledgeville, GA. This district contains many lovely buildings from the antebellum era that are well worth exploring. You can visit the Old Governor's Mansion, Georgia's baroque Capitol building, and more.  
Each of these sites has its own fascinating history and interesting story to tell. You'll be sure to learn something new about this area by visiting any one of them. From the captivating architecture to the charming surrounding gardens and courtyards, you'll find yourself enchanted by the beauty of Milledgeville Historic District! 
Brown's Mill Battlefield Historic Civil War Site
Any history buffs out there? If so, you're in luck. 
Georgia is chock full of Civil War history. And one of the war's bloodiest sites is located less than two hours from Macon. 
Brown's Mill Battlefield Historic Civil War Site stands as an iconic reminder of the conflict that divided our nation. This historic site was the scene of a major battle fought during the summer of 1864. Not only was the battle noteworthy for its large scale, but it also marked one of the only instances where Confederate forces under General Joseph Wheeler successfully challenged Union troops.  
As such, this particular battlefield serves as a significant reminder of the perils and costs of war, making it a meaningful place to visit and commemorate those who fought and died here. A tour around this site is beyond just an educational experience; it provides visitors with a chance to reflect on and grapple with the hard truths from our country's most devastating war — the Civil War. 
Savannah
For the ambitious day-tripper, consider driving to Savannah, one of the oldest colonial cities in America. The charm of Savannah, with its gas lanterns and quaint, leafy squares, is unparalleled. And it isn't called the "Hottest City of the South" for no reason. Savannah really turns on the Southern hospitality and charm for its tourists. On your trip, you may notice that the city is laid out in a perfect grid. That's because Savannah is America's first planned city. 
It was planned by James Oglethorpe, the founder of the colony of Georgia, to be a functional and beautiful port city alongside the Savannah River. Perhaps best known for its squares, today, 22 out of the original 24 still exist. And the modern city has retained much of its colonial charm, it's also home to the Savannah College of Art and Design, as well as incredible restaurants and cultural institutions. This little city is definitely worth a visit if you're a fan of history, culture, and natural beauty. 
Bear in mind that a day trip to Savannah from Macon means a very early start. The two cities are separated by a 2.5-hour drive. So if you're not an early bird, you should probably skip this one. Or turn it into a weekend jaunt! 
Remember, for long road trips, it is essential to understand if your automobile needs any repairs before you start driving, so there are no surprises. It is also a good idea to always pack an emergency car kit and check if you have roadside assistance. This way, if anything unexpected happens, you will be covered and safe.