7 Georgia Car Shows You Won't Want to Miss This Spring and Early Summer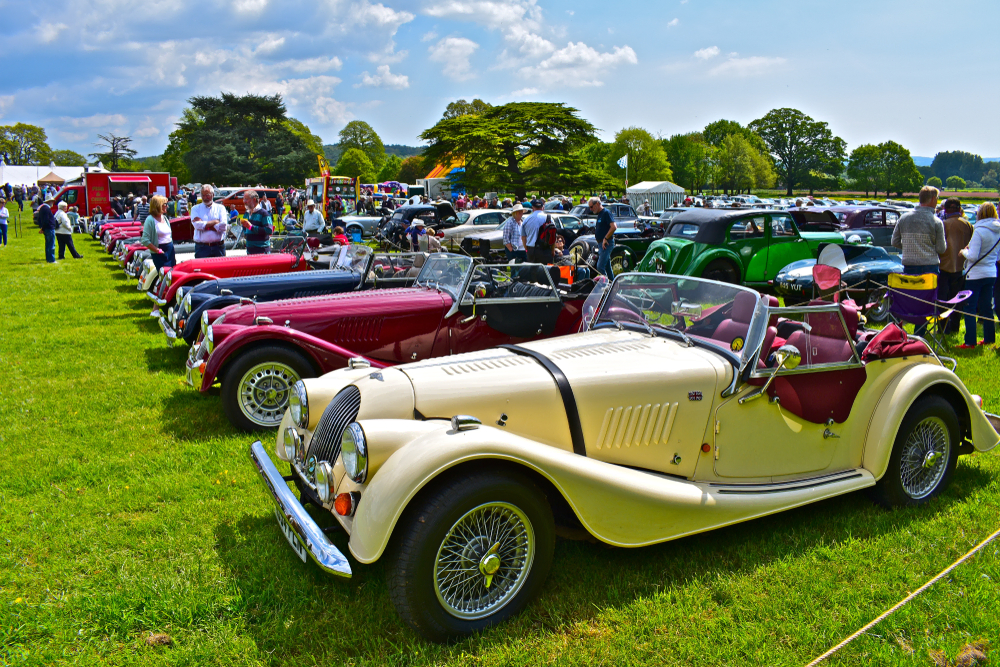 Got yourself a '69 Ford Bronco in your garage that only needs a little work? A '67 Austin Healey in mint condition? Do you know all about collector and classic car insurance? Or does your current ride still have that new-car smell because you just bought it? 
If you love anything on wheels — sports cars, street hot rods, ageless classics, or Detroit's latest 'n greatest — you'll want to stay on top of Georgia's upcoming car shows. 
Here are several of our can't-miss favorites in Atlanta and throughout the Peach State this spring and early summer. Most are annual events, so go online if you miss this year's show and see if future show dates should go on your long-range calendar now. 
Friday, May 19, and Saturday, May 20, noon-9 pm 
Southern Pines Regional Park, Dublin, GA 
This two-day event is two shows rolled into one location and charges a modest admission price. It consists of the Shine in the Pines Truck Show and the Shine in the Pines Car Show. 
The show features concessions, door prizes, a silent auction, competitions, and an after-dark light show on both nights, courtesy of the big rigs that will be on display there. 
Saturday, May 20, 10 am-3 pm 
210 Etowah Springs Rd., Cartersville, GA 
This event bills itself as "A gearhead gathering for street rods, hot rods, muscle cars, and trucks on the Etowah River for charity!" This should give you a pretty good idea of what to expect from this annual show. 
The number of vehicles on display has grown steadily from 200 in the first year to 1,500 in 2022. The event raises money for the local BackPack Buddies Program, providing weekend meals to food insecure school kids. 
Saturday, May 20, 9 am-3 pm 
Southeastern Railway Museum 
3595 Buford Highway, Duluth, GA 
This annual show dramatically sets the scene by taking place at the Southeastern Railway Museum. By "authentic," event organizers mean that the cars on display are unmodified post-war models circa 1948. There will be a local food vendor on the premises, and the entrance fee is only the price of admission to a museum that you'll love to explore further. 
Saturday, June 3, 9 am-3 pm 
Streetside Classics, 213 Thornton Rd., Lithia Springs 
This show is sponsored by and located at Streetside Classics, a leading classic car dealership. 
The show offers vendors, food trucks, and a DJ. It's free, but donations are accepted. All money raised will benefit local children's charities.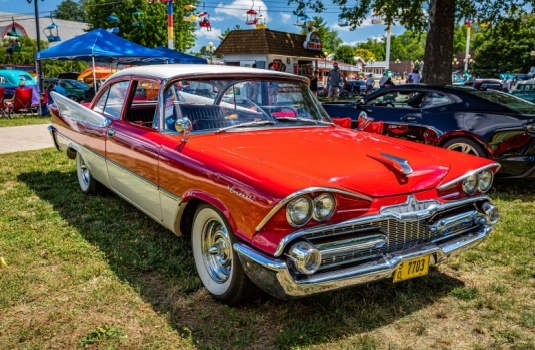 Saturday, June 10, 9 am-2 pm 
1388 Tracys Ferry Rd., Folkston GA 
Show up for all of the cool cars but stick around for the corn hole tournament and the steak cook-off. The five-hour event can make for a delightfully long and very playfully competitive day. 
If you must miss this show, check out online invitations to Car-B-Que events at other times and locations this year. 
Saturday, June 17, 10 am-3 pm 
548 Christmas Ave., Bethlehem, GA 
This display is free to all spectators. In addition to the classic vehicles, you and the family will also enjoy the raffles, food trucks, vendors, and DJs. The "bikes" in the event name refer to motorcycles, so you're not limited to gaping at "four-wheelers." 
Saturday, June 24, 9 am-1 pm 
Miles Through Time Car Museum 
583 Grant St., Clarkesville, GA 
The show is open to "anything cool" in terms of cars and motorcycles of all years, makes, and models. You'll also find vendors, food, and music. Free T-shirts go with museum admissions for as long as supplies last. 
Also, take advantage of the museum's regular display of automobiles from the last hundred years. 
Think Classic Cars, Think Auto Insurance Coverage
Whether you're in the market for collector and classic car insurance, sports car insurance, or much more conventional coverage, an independent agent can help you find the best car insurance quotes in Georgia.  
That's because independent agents don't just work for one specific insurance carrier, but represent the insurance products of many providers. The advantage to you is that they can go shopping for the most competitive rates on the plan that's best tailored to meet your needs. 
Your independent agent will also be able to help you decide the specifics of your auto insurance coverage. Do you need collector and classic car insurance? Or will a standard — and highly affordable — comprehensive and collision plan be a better fit? 
And if you have no idea what any of those terms mean, a knowledgeable agent will be able to explain them and make sure that you know exactly what you're getting.