10 Most Common Car Repair Scams to Watch Out for in Georgia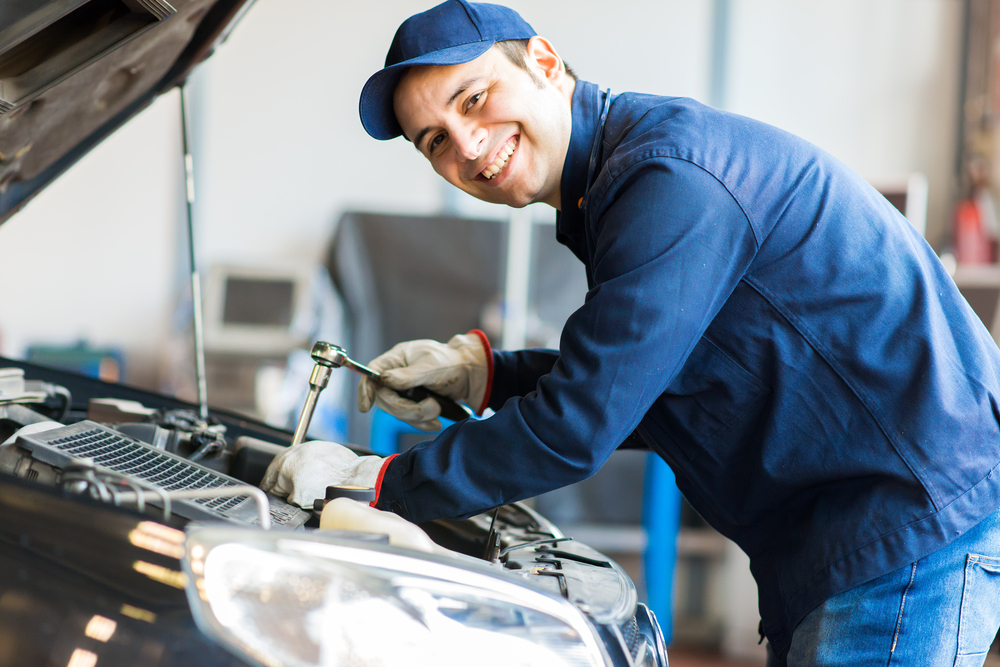 Car repair rackets can be difficult to detect, but watch out: they're more common in Georgia than you might realize. They often involve deception or fraudulent advice and usually occur when an individual or a shop misrepresents the services needed, performs unnecessary repairs, or falsely increases prices. 
Consumers should always be sure to ask what type of service they are paying for and do their research on a shop's quality and reputation before committing. Additionally, it's important to get first-hand estimates from multiple service centers and request detailed written records that explain the problem, solution, and any additional costs incurred. 
If your car is in the shop due to an insurance claim and you think you may be the victim of fraud, let your auto insurance company know immediately. However, to avoid them in the first place, there are precautions you can take to protect yourself and your loved ones. 
1. Inflating Prices for Basic Parts and Services
Inflating prices for basic parts and services has become an all-too-common car repair extortion in Georgia these days. It's an unethical business practice that results in unsuspecting customers paying much more than they should for necessary repairs.  
When selecting a mechanic, make sure to do your research first: Read reviews, get recommendations from friends, or even take the time to speak with the mechanic directly to get a sense of how their business operates. Taking precautions can save you a lot of trouble (and money) down the line.
2. Diagnosing Fake Problems
One thing scammers often get away with is diagnosing fake problems. They're also often successful at convincing their prey that their vehicle needs an extensive repair job because it's scary to hear from a "professional" that vital work is needed to prevent potential safety issues or accidents. When, in reality, they could be exaggerating or lying altogether. 
You can protect yourself from this type of car repair scam by getting competitive quotes, researching shops online, and carefully inspecting any itemized bills for the final tally. Comparing multiple mechanics' reports after a diagnostic test can also help you evade fraud and make sure they're not tricking you into paying for something you don't actually need. The key is to remain vigilant and research every aspect of a potential job thoroughly before signing off on anything.
3. Charging for Unnecessary Work in GA
Some mechanics in Georgia might demand excessive labor hours and unnecessary replacement parts with outrageous price tags to increase their profits. Vehicle owners need to be aware that not all mechanics are honest and that unscrupulous service providers will take full advantage of unsuspecting customers for extra money. Fortunately, you can research and compare local shops to ensure you get the right service at an affordable rate without being scammed.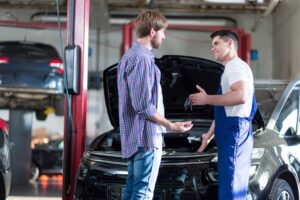 4. Using Second-Hand or Counterfeit Parts
Another common car repair racket is when mechanics use counterfeit or second-hand parts at inflated prices. It's important to know the value of the parts needed. And luckily, you can do this with a quick internet search. If a mechanic insists on using parts that are more expensive than market prices for the job, it's best to ask other mechanics for an estimate and thoroughly research their reputation. Additionally, always demand to see proof of the part's quality or warranty information before agreeing to replace any part.
5. Inexpensive Parts/Labor Charged at Premium Rates
Unfortunately, con artists take advantage of uninformed customers for their gain. They use inferior equipment or parts that have been salvaged from junk yards, leading to poorer performance and shorter lifespans than if quality parts were used. 
These swindlers charge full price for their services while the customer receives poor quality items and results. To protect your automobile and yourself, it's important to get several quotes.
6. "Throw Away" Parts Left on Invoice
One very common trick is fraudulent mechanics leaving "throw-away" parts on your invoice that they claimed to have replaced…meanwhile they never actually did the job. This hustle costs consumers a lot of money and can cause major damage to the vehicle's mechanical components in the future.
7. Charging Georgians for Car Repairs Never Performed
Charging for repairs never performed is one of the oldest tricks in the book. On the bright side, a quick diagnostic test should help determine what your mechanic actually did (or didn't) do.
8. Pocketing Customers' Deposits Without Doing Any Work
Customers should always be cautious when they bring their vehicles in for repair, as many dishonest mechanics are willing to pocket deposits without actually doing any work. Unfortunately, this practice is quite common in Georgia and can result in frustrated customers who are out a lot of money. If you encounter this type of dishonest business practice, report it to the Better Business Bureau.
9. Evading Warranty Requirements When Promised by Service Provider
An especially devious shakedown is when a service provider promises repairs or parts covered by warranty but then evades that commitment. This often happens when the markings of a product indicate that it is within its warranty date, but the provider takes steps to delay or deny coverage.
10. Fabricating Damage to Inflate an Insurance Claim
Fabricating damage to inflate insurance claims is a serious problem in Georgia these days. Unfortunately, this is common and creates a huge financial burden on many unsuspecting drivers. Caution should be taken at every step of the process to ensure you're paying for services that were actually completed. 
How to Avoid Car Repair Scams in Georgia
As a vehicle owner, it's important to be aware of common car repair scams. Not only can these scams cost you money, but they can also cause further damage to your vehicle. No one is expecting you to become an auto expert. But, as a general rule of thumb, you should get to know your vehicle and the average costs of car maintenance if you want to avoid getting scammed. After all, most scammers target unsuspecting drivers who are not familiar with the workings of their automobile. 
To combat this, do some research online, leverage your network by talking to a friend or family member who is knowledgeable, and always get more than one quote.