The High Cost of Skipping Renters Insurance in Georgia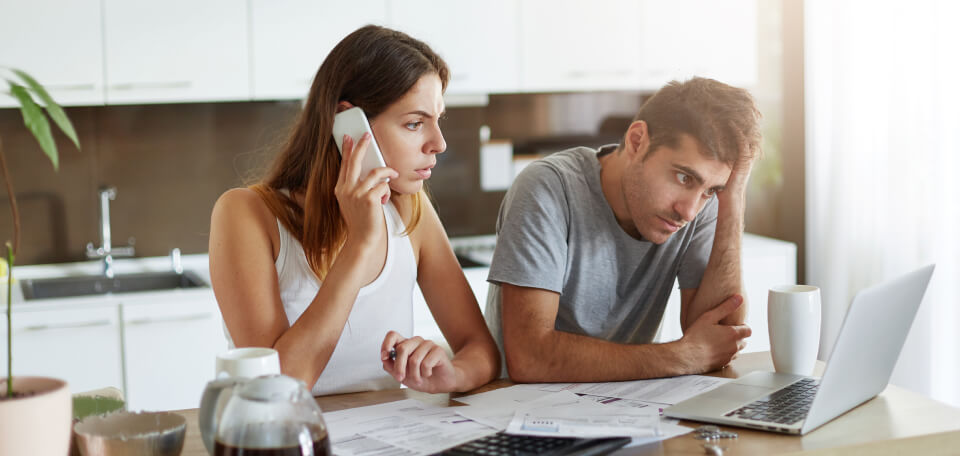 If you rent your home, you may think that renters insurance in Georgia is not worth it. But what would happen if that rented house or apartment went up in flames? What if your place is flooded or struck by a tornado or hurricane or some other natural disaster? Would you be able to afford to replace your furniture, electronics, clothing, and other costly possessions?
Another thing to consider is that your landlord's insurance policy will not cover you all the time. That policy will cover damage to the walls, electrical system, plumbing, roof—basically all of the stuff you don't own. What it won't cover at all is any of your possessions damaged or destroyed by fire, smoke, water, wind, or other destructive forces.
Similarly, if someone breaks your lock to get into your rented home to steal your property, your landlord will be held responsible for replacing the lock or your front door. But they'll have no financial responsibility for your expensive computers and stereos.
Three Areas of Coverage
When you think about the advantages of renters insurance, you're really dealing with protection in three areas:
Your personal possessions and the cost of replacing them
Liability protection in the case of lawsuits (more on this later)
Your additional living expenses if you must leave your living spaces temporarily due to damage
Now let's examine each of those areas of financial protection, one at a time.
Key Facts on Renters Insurance in Georgia
Each of the above-stated areas of protection can be critical if the unfortunate happens.
Replacement of possessions
Think of the total value of everything you own and keep in your rented living quarters. That might include computers and home office automation, expensive or antique furniture, jewelry, art, shoes, and other items. Some items, such as your clothing and the electronics you use daily, might have to be replaced immediately. That could be a considerable cash outlay.
Temporary living expenses
You might also temporarily or permanently lose a place to live. This could mean living in a pricey apartment that you rent by the week or month until you can make other arrangements. If you have a family, your temporary spaces might have to be large and located close to their schools or daycare. You might have to pay whatever the market rate is, and perhaps for weeks or months at a time until you're allowed to return to your apartment or rental home.
Liability coverage
Let's say you or a family member forgot a meal being prepared on the stove, and it resulted in a grease fire that not only destroyed your unit but also did significant damage to neighboring apartments. Or perhaps a family member fell asleep while smoking in bed, and the smoke and water damage was significant to the downstairs unit, or it even injured the tenant.
In both of these cases, and others like them, your neighbors might have grounds to sue you. In that case, the liability coverage of as much as $300,000 from your renters insurance policy might save the day or greatly reduce your financial responsibility.
In addition to the simple good fiscal sense it makes to carry renters insurance in Georgia, it can be a requirement in some cases. There are landlords who ask for proof of this coverage before you can sign a rental lease.
Good News: Renters Insurance in Georgia is Quite Affordable
As mentioned, some landlords in Georgia require that their tenants carry renters insurance. The total amount of coverage demanded can be as much as $100,000.
That might sound scary, but the good news is that such a policy is quite reasonably priced. In Georgia, the average renters insurance policy is just $214 a year, or less than $20 a month. That might be what you pay for a few fancy coffees every month, but it will offer you much more benefit in terms of financial protection and emotional security.
There are two types of renters insurance policies available to Georgia residents:
Actual cash value policies pay up to the current value of the item lost. In other words, you'd be paid what your 4-year-old computer is worth, which is of course less than you'll have to pay to replace it with a brand new computer.
Replacement cost policies pay what the actual cost would be to replace the item. So you'd recover the cost of replacing your old computer with a new one of the same brand and model. As you might imagine, replacement cost coverage is more expensive than actual cash value policies – by about 10%. But it might be worth it.
These options and other details are something you should discuss with your insurance agent.