What to Do and See in Savannah in the Fall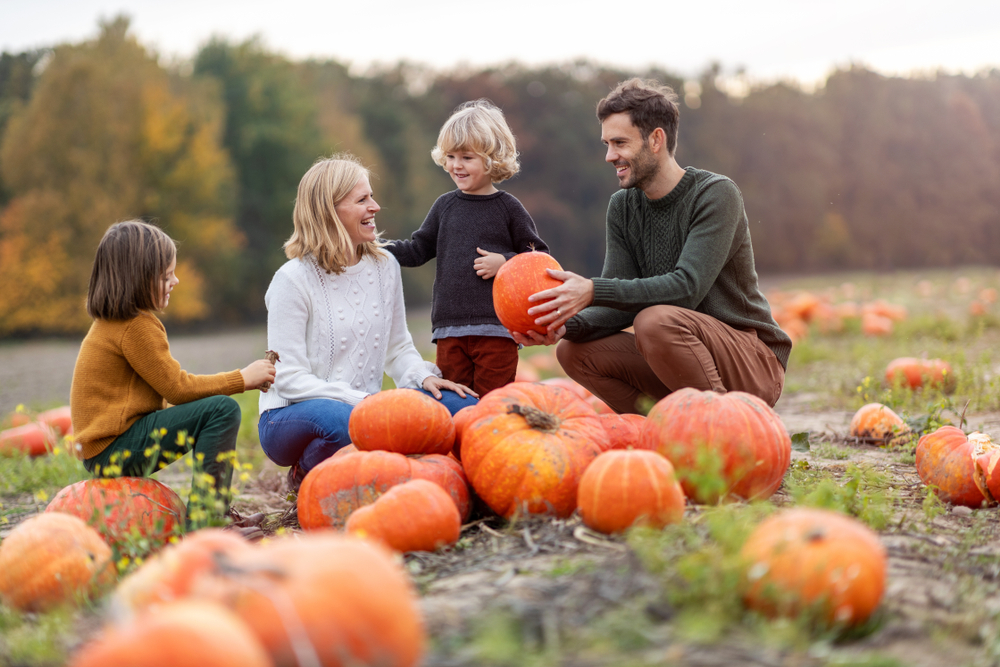 There's a reason Savannah got the nickname the Hostess City of the South. Locals are always ready to welcome guests, throw a big party, and show off all that's going on in and around this gracious coastal city. 
Early autumn is especially inviting here. The weather is still mild, and the city canvas becomes vibrant for leaf peepers. 
Be sure you have affordable auto insurance before you travel here this fall. Plan to spend the day, the weekend, or longer in Savannah. Here are just a few reasons to make an autumn trip here. 
Ottawa Farms
There must be a pumpkin patch visit in your seasonal plans or it wouldn't really be fall. Make it an intimate, hand-holding afternoon for two, or bring the kids to Ottawa Farms, about 13 miles northwest of Savannah in Bloomingdale. 
October weekends at Ottawa Farms are especially welcoming. In addition to the traditional pumpkin patch to accent your Halloween decorating, the festivities include a corn maze, hayrides, pig races, goat walks, and farm-themed playground equipment—more than 20 activities in all. There's also a general store and a picnic area to make you feel you're in the right place at the right time. 
The agricultural fun isn't just limited to Ottawa Farms, either. The Savannah area has plenty of welcoming mazes, wagon rides, homegrown pumpkins, and the like to explore. Here's how to get rustic in Savannah this fall. 
Blues, Brews, BBQ & Bourbon
Hey, you gotta show up for this annual event for the name alone, right? But that's far from the only reason to sample the spirited beverages, the food, and the music here in the fall. 
Blues, Brews, BBQ & Bourbon offers all that's advertised in that event name and plenty of it! 
You've got a generous selection of whiskeys and bourbons, along with more than 50 craft beers for sampling in a festival-style tent. Local bands get your fingers snapping and toes tapping as you sample the spirits. Barbecue masters from all over the country will be cooking and are guaranteed to set your taste buds aflame. 
It's all happening at The Park at Eastern Wharf on Oct. 14 this year. Suppose you need a guilt-free reason to sample all the high spirits a shot at a time. In that case, BBB&B is an annual fundraiser for the regional environmental non-profit organization Coastal Conservation Association (CCA) Georgia.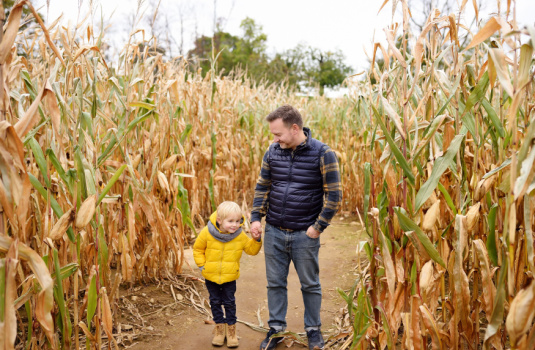 Oktoberfest Plant Riverside District
While the above-mentioned BBB&B isn't exactly a "bring the kids along" type of event, Oktoberfest in the Plant Riverside District of Savannah is a family-friendly event (or date night if that's more your style). 
This German heritage annual event that goes on during most of October presents polka music, a Stein Holding Competition, authentic German dishes at many of the district restaurants, and, of course, beer, beer, and more beer. 
Don't let the kids miss the Savannah Wiener Dog Day Races. Register your competitive dachshund if you want a personal reason to cheer. 
Oktoberfest Plant Riverside District takes place annually on River Street in this historic neighborhood along the city's waterfront. 
Tybee Island Pirate Fest
Tybee Island is a popular summer activities and beyond barrier island destination located just off Savannah. And the pirates come plundering in October. Set sail for the live music, pub crawl, costumed pirate performers, face painters for the young'uns, and the ever-popular bounce house. 
Young or not so young, the Pirate Festival has something for everyone. If you're reading this too late to make this year's buccaneer invasion (Oct. 5-7), Tybee Island Pirate Fest is an annual happening in metro Savannah. Grab the kids and get your aargh on next year. 
But First, Review Your Auto Insurance Coverage
It might take you a minute to remember where you've stored your car insurance policy. But once you find it and blow the dust off, take a brief review. Or call your auto insurance agent for a simple explanation of your existing benefits. 
If you bought your policy when you were younger and less settled, you might have gone with liability coverage only. That was probably fine for you at the time since the coverage is cheap and meets the minimum legal requirements. 
The problem is that liability only helps to pay the costs of other parties if you're at fault for a car accident. Therefore, there's no payoff if your car is stolen, vandalized, damaged by impact with deer or other wildlife, or hit by an uninsured driver. 
When you pay just a bit more and carry comprehensive and collision coverage, you're fully covered for just about any mishap the road can throw at you. Add roadside assistance benefits and you get 24/7 emergency help when your car is stalled by an empty gas tank, dead battery, flat tire, or for any other reason. 
When you use an independent auto insurance agent, you've got a broker who represents the offerings of multiple leading insurance carriers. That means your agent can go shopping for the most affordable coverage that best meets your specific needs.